Medusa Tea Cosy
I thought Medusa would be a good tea cosy for Halloween because she is a scary character. But while I have been researching her more, I think maybe she's just a great character tea cosy that people will love on lots of different levels.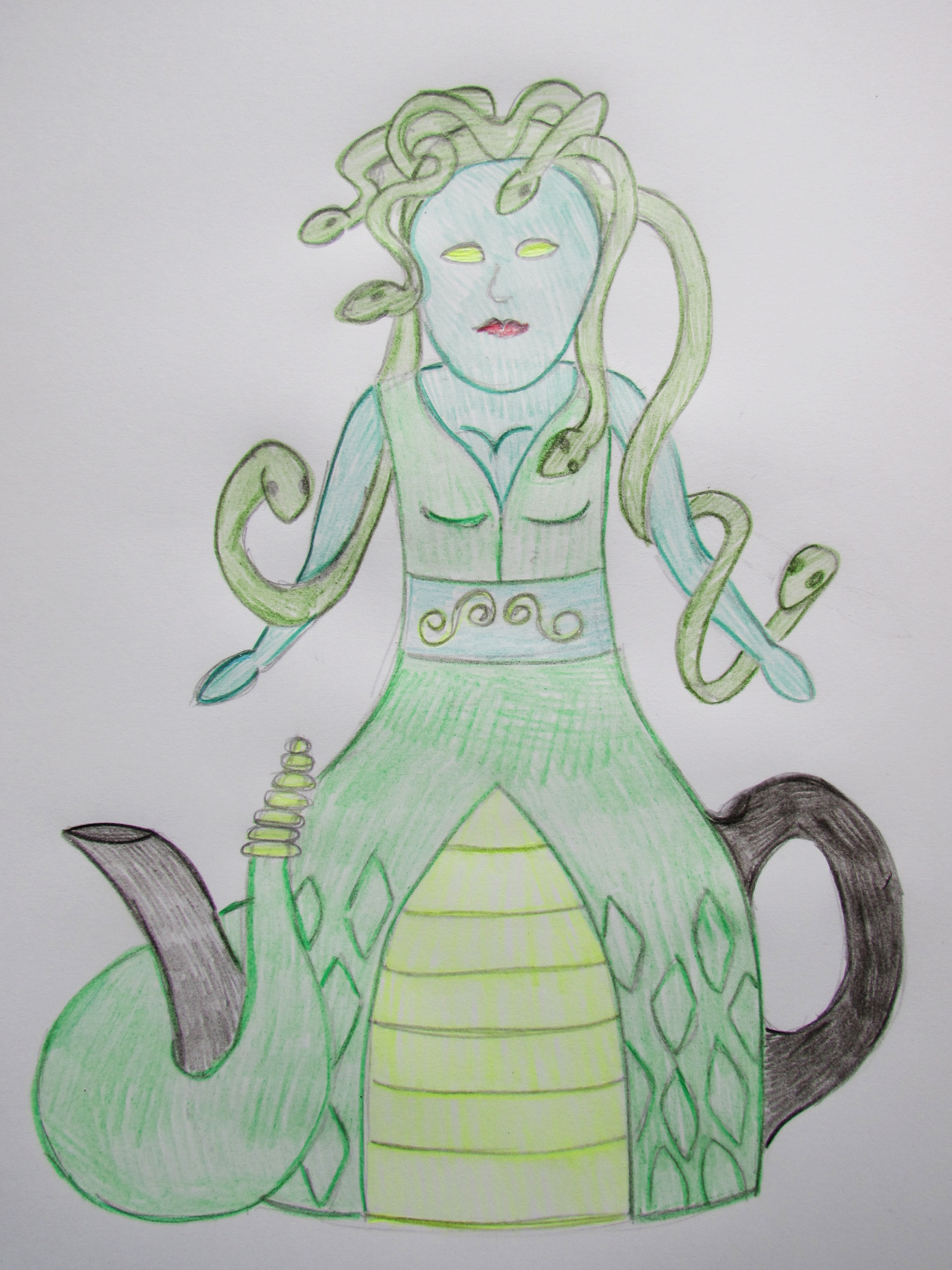 I used to love watching Medusa on the old Clash of the Titans film, she was so scary. They had made her look ugly, but she had been cursed by Athena with snake locks because she had been so beautiful. So I thought I'd make a beautiful Medusa.
I know as well that snakes are popular pets so I thought it would be nice if the snakes were pet-like and winding down her arms.
Staying with the Halloween theme, I shall make Medusa's human parts green, to make her look spooky.
I'm looking forward to knitting snakes, they look great fun. But how many will I have to make?
I think the obvious issues that I will have if keeping a top-heavy structure upright. Her head will be heavy with all those snakes. Another issue is the fat teapot and trying to make it look snake-like – teapots are not snakelike at all.
I know of a lovely knitting stitch that will create the look of snakeskin for the main cosy and perhaps the tail.
I do like a challenge and this tea cosy will certainly be that!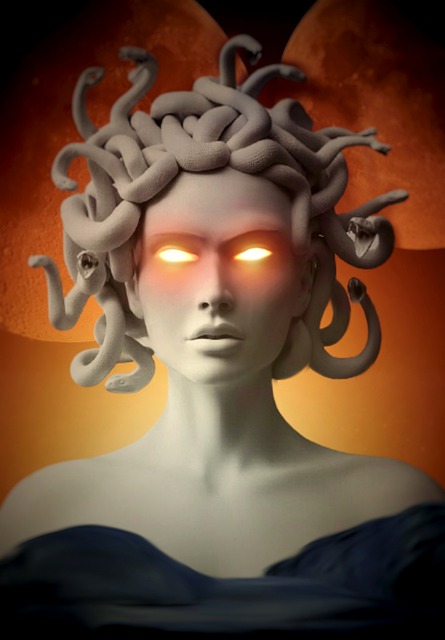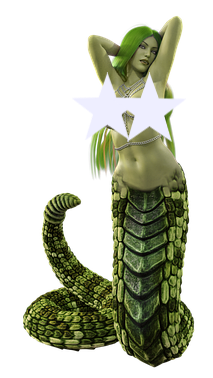 Tags: