Fairy House Tea Cosy
I was asked if I would design a mushroom style fairy house tea cosy because most of the patterns for these kinds of cosies are crocheted and I was asked to design one for knitting.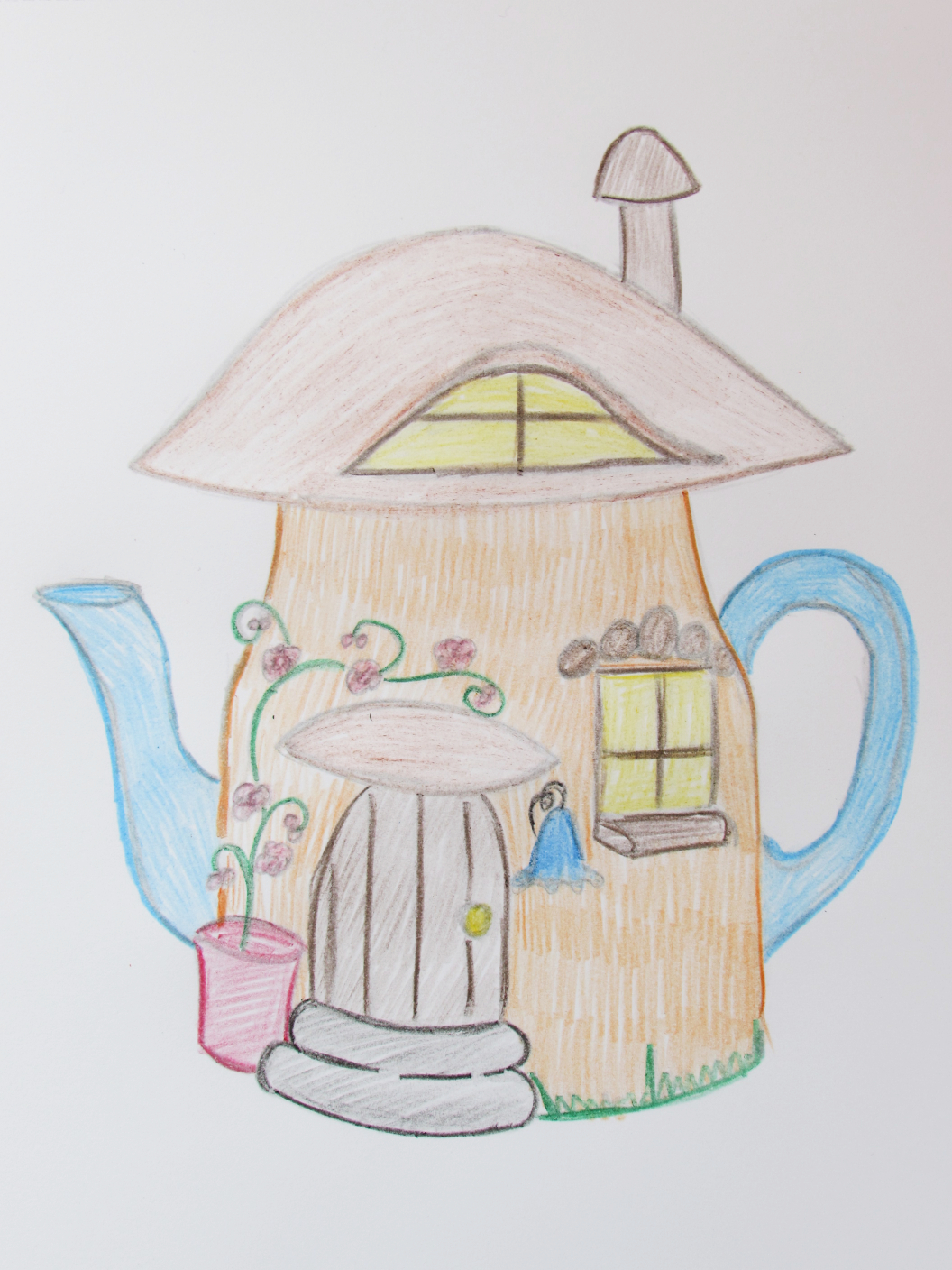 I do love fairies and fairy houses, I made one from slip clay a few years back. But I do think that if fairy rings are rings of toadstools that fairies would live in toadstool house and not mushroom houses; and I don't think they would really live in red spotty toadstools, I think they would live in plainer toadstools so they would be less likely to be disturbed.
I have designed a toadstool fairy house that is autumnal shades. There are two steps to the front door to keep the rain from seeping under the door and I thought that in a woodland environment the front door would need a little porch, so I have a fungus growth just above the door.
I love the idea of a little eyebrow dormer window in the roof, the kind you usually see in thatched cottages. The main stalk of the toadstool will also have windows which will be bright yellow to look as if they have lights on inside.
Around the fairy house I thought I'd put flowers with tendrils. Tendrils always look fairy-ish, and I thought outside the front door there would be a bluebell flower as a lamp or a bell perhaps.
I'm going to enjoy making this project, the only issues I see is the top shaping of the toadstool. It needs to be high enough to clear the teapot spout so that it doesn't get in the flow of the tea. Also I think the dormer window might present a challenge, but I do love a challenge.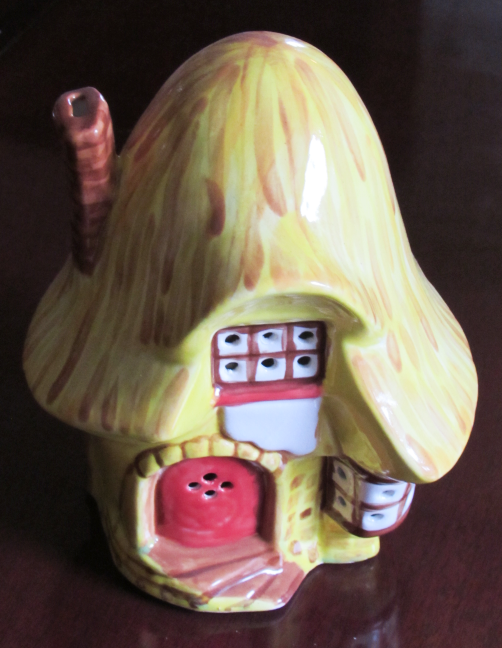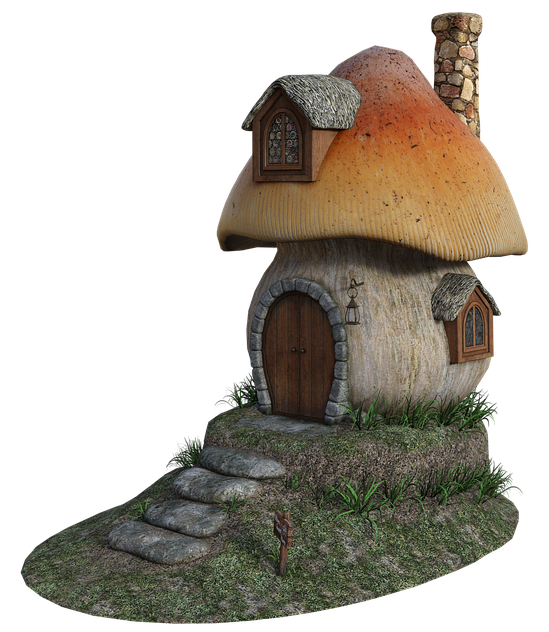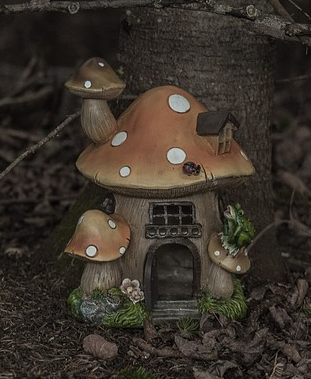 Tags: