Puffin Tea Cosy
Posted 19/05/2016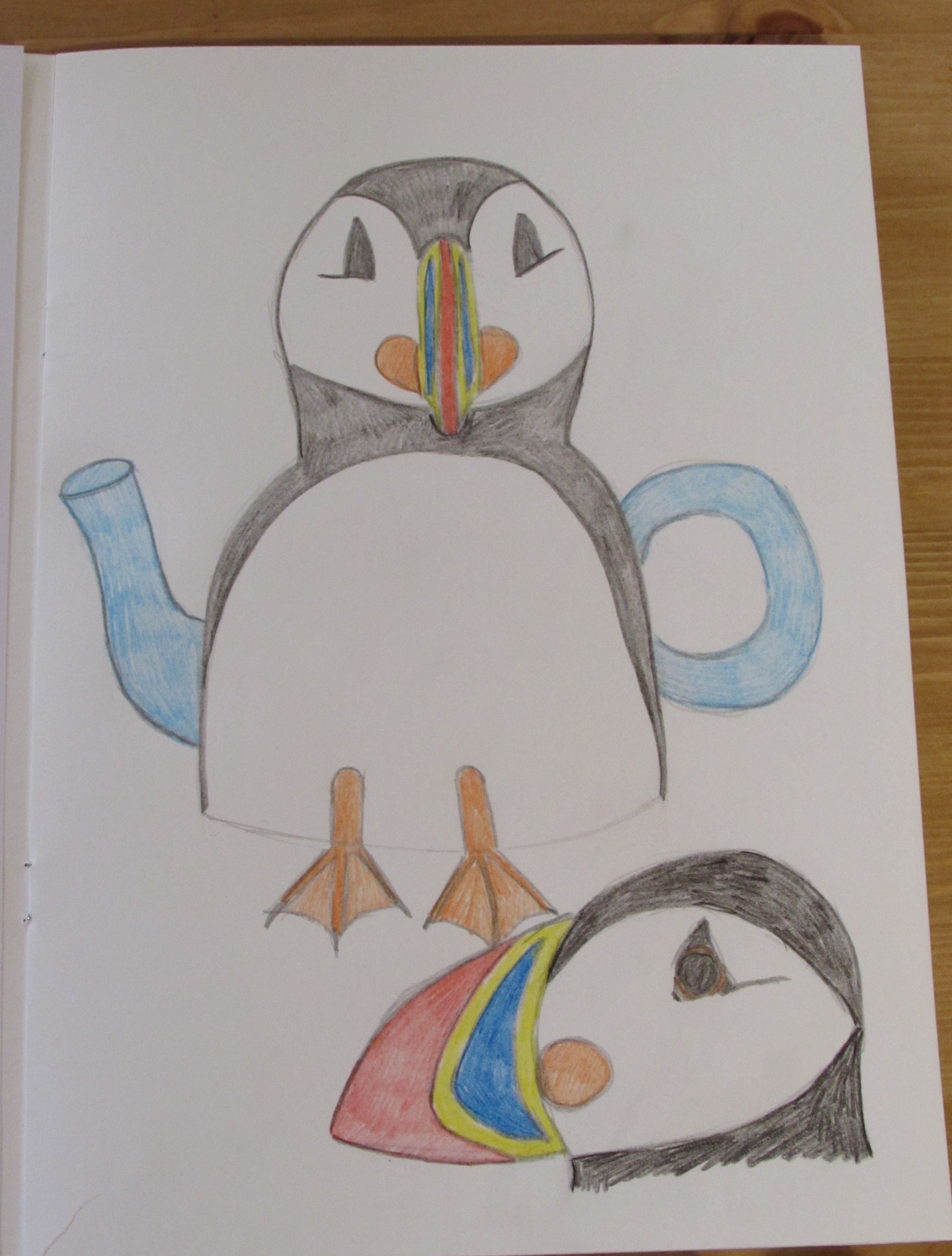 I'm designing a puffin tea cosy for the pint sized tea cosy range. With Puffins only being about 18cms high, they are perfect for the small sized tea cosy.
I wish I had, but I have never seen a real puffin. When it's the mating season the males look so beautiful and colourful, and this is what I'd like to create as a tea cosy.
Puffins are so cute, and always look sad with triangular little eyes and sad animals are always endearing.
The design includes the brightly coloured beak. I only had a bright blue in my pencils, but I think the Stylecraft Special DK Midnight blue will be a better shade for the beak.
I'd also like to include his bright orange feet; I love how the structure of the foot stands proud of the webbed part.
Around the back I shall also have to give him a tail, short and stubby.
Puffins make me think of the sea and the coastline of the UK, and that makes them feel a bit summery. They also make me think of light houses, so would make a perfect tea cosy for a cottage by the sea or cliffs. A puffin tea cosy would also make a great tea cosy for avid readers of puffin book.
Tags: