Virgin Queen Tea Cosy
We are getting all regal with this tea cosy. It's going to be the Golden age of teapot covers with the Virgin Queen - Queen Elizabeth I tea cosy.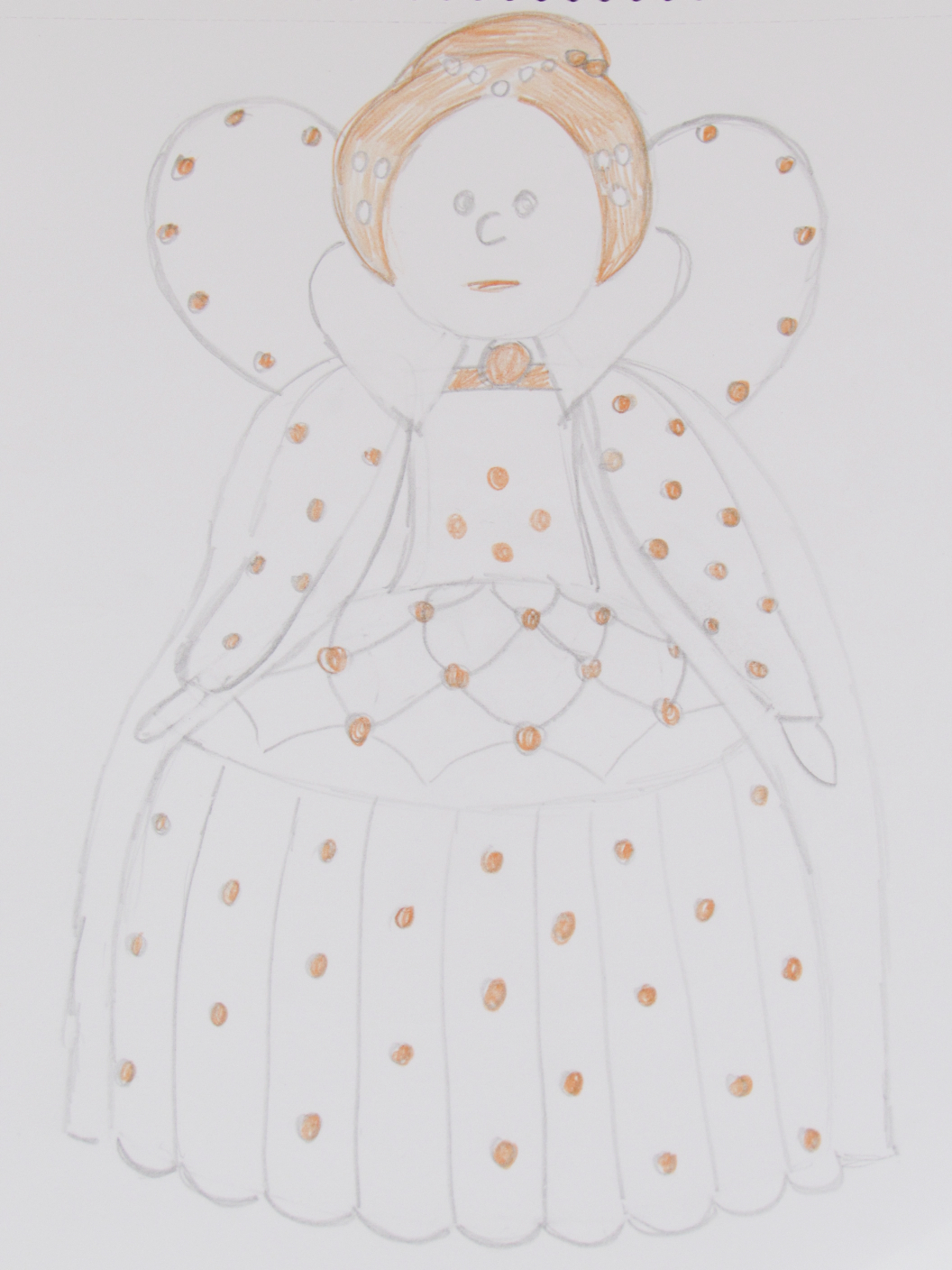 The Virgin Queen tea cosy design was based on the Ditchley Portrait of Queen Elizabeth. I couldn't find any royalty free photos to share with you, but I did find some mugs for sale on Amazon. Doesn't she look fairy like? And with that big heart shaped standing collar at the back of her she looks like the Queen of Hearts from Alice in Wonderland.
I love history and I'm particularly fascinated about the monarchs, but it's a scary tea cosy to do because she is so unusual. I'm particularly uncomfortable with giving her white hands and face. She looks more like a porcelain doll than a real person. I know it was desirable to be as white as snow and being a red head she would have had fair skin, even before she painted her face with lead.
The colour pallet is very strange too, just ivory and orange. But it will give me the perfect opportunity to try out the new orange shade from Stylecraft - Clementine. I have bought some especially for Her Majesty.
In the portrait you can see that her costume is very detailed and there's so much of it! The skirts, the flounce, the sleeves and the hanging sleeves and then a cloak, a ruff and a standing collar. I bet she could hardly move! I have decided to not make a cloak, I thought it would be such a shame to cover the back of the dress.
On top of the costume, she's holding a fan and her gloves. I have decided to omit these. I can't imagine a closed fan looking like anything other than a knitted club.
The challenging parts of this tea cosy are the ruff and a standing collar. On the picture they are both made from sheer fabric and as much as I love yarn, sheer is not one of its best qualities. So I need to have a think how I shall achieve these parts of the costume.
The other challenge will be all those orange flowers (I think that's what they are) and the beads. The flowers and the beads are everywhere!! That looks like a day's work in itself.
Oh well... Here goes!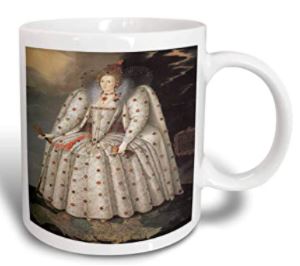 Tags: