Ferrero Rocher Christmas Tree Hangers
What I have noticed is that the chocolate you hang on the Christmas tree is always for children, but very often it's the adults that pinch them to eat.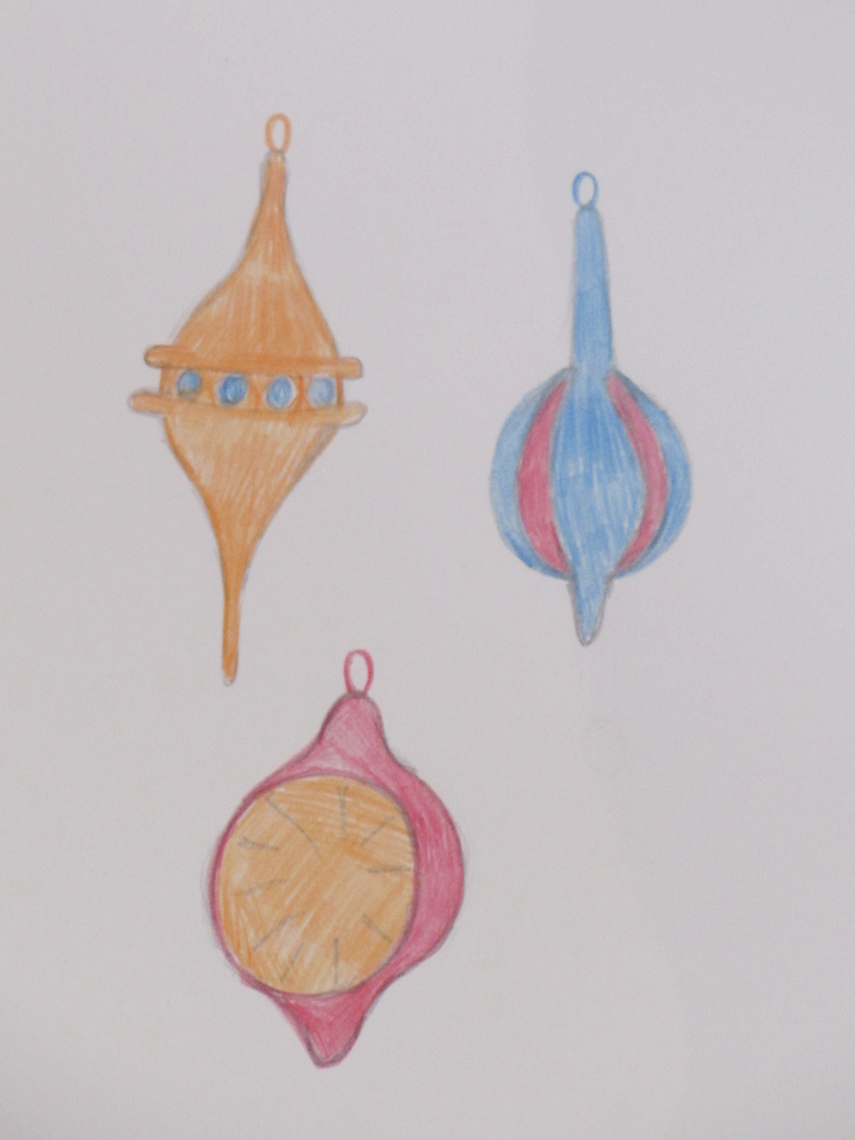 What I am proposing is to create knitted hangers for more refined chocolates, posh chocolates for adults, Christmas tree chocolates to really spoil yourself with; yummy Ferrero Rocher.
What I like about Ferrero Rocher, other than the obvious, is that they are light enough for the Christmas tree and they are individually wrapped. So they are perfect for popping into little cosies and keeping fresh.
I have been inspired by vintage baubles. I love the way the old glass baubles shine and have the innie-bit. That recess is what I shall utilise for the chocolate compartment, and then after the treat has been removed the bauble will look like a vintage bauble. Well that's the plan!
Now you know I love knitting and yarn, but I'm less keen about having knitting on the Christmas tree. I like my Christmas tree baubles to look luxurious and shiny and as a rule, yarn doesn't offer that. So I propose to design my baubles in Anchor Artiste Metallic, a beautiful sparkly thread with amazing colours from gorgeous golds to rich berry shades and exotic blues and greens; so you are bound to find some that compliment your christmas trees colour scheme.
The Ferrero Rocher cosies that I have designed will all be similar and all inspired by vintage baubles. I have a traditional rounder design, that looks a bit like a lemon. Then I have two others that are like the lemon but stretched in length. One has spots detailing and makes me think of flying saucers. and the other one has ridges, a bit like a lemon squeezer.
I'm really looking forward to making these, I'm loving the quirky shapes and the family are secretly pleased that we shall have Ferrero Rocher hanging on the Christmas tree this year. The only problems I forsee is that the yarn's very fine and not the nicest to work with, and late at night under artificial light it's tricky to see what you're doing with all that sparkling but they are only small so I shan't be struggling for long.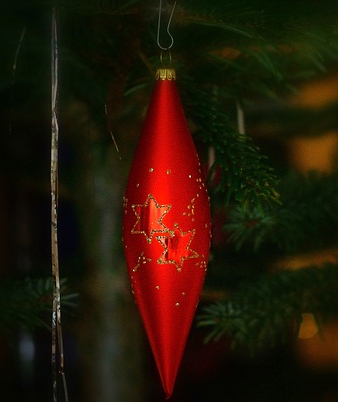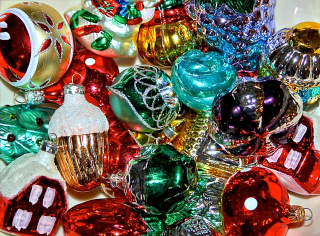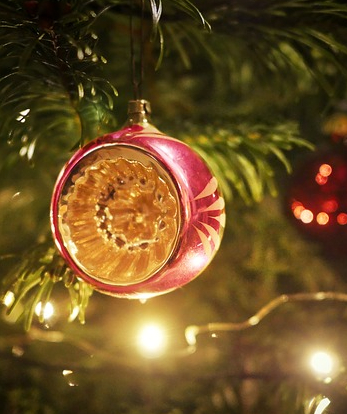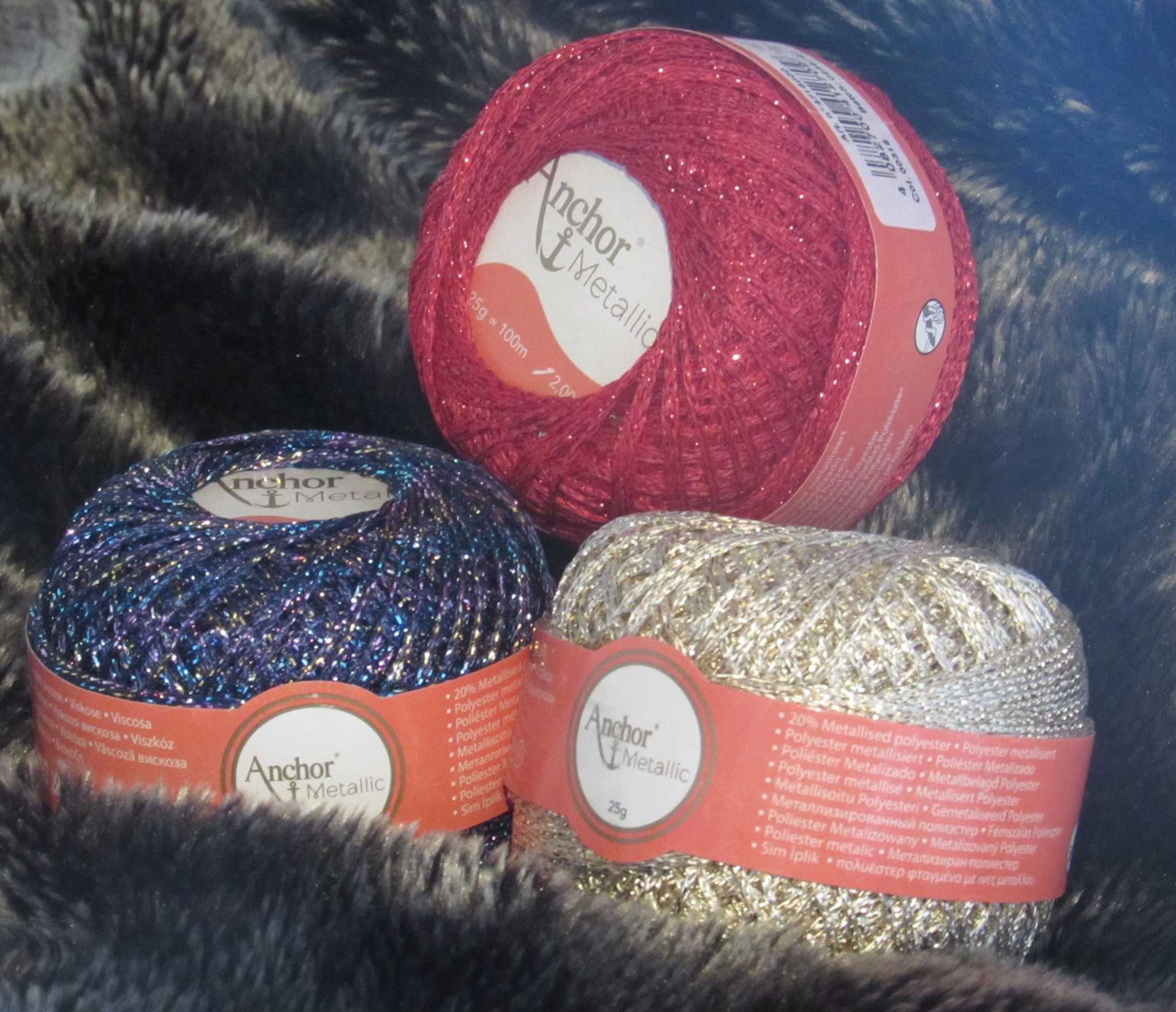 Tags: