Day of the Dead Tea Cosy
The Day of the Dead is a Mexican festival celebrating and praying for loved ones that have passed. The style of the Day of the Dead is very stylised and beautiful, with bright colours, and that style has inspired the Day of the Dead tea cosy design.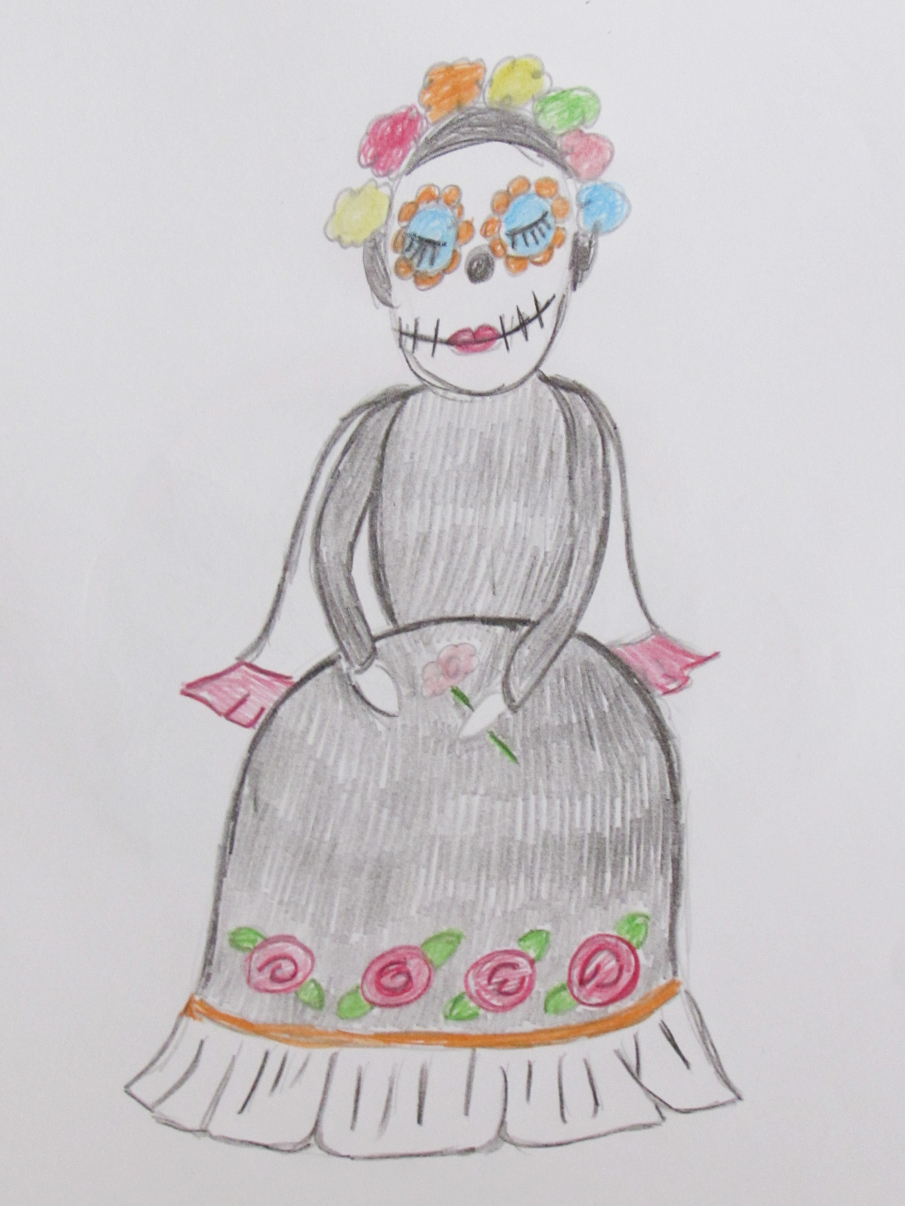 I think the Day of the Dead have been really popular because it is so beautiful but also because of the films that have been made such as Coco and The Book of Life. It's such a lovely custom to have a day to remember your loved ones.
The Day of the Dead happens on November 1st and 2nd, which are All Saints' Day and All Souls' Day.
So the tea cosy design is of a lady dressed in the style of Day of the Dead. It's a long black dress with brightly colour detail to contrast. The bottom of the dress will have a white frill and above this will be roses running around the dress.
At the back of her I have given her a cape or shawl. It will be quite plain but will add interest around the back of her.
The images you see online are of faces made up to look skeletal, with the addition of lots of flowers. So I have given her a white face with flower makeup over her eyes. On her head I will give her a headdress of beautiful flowery blooms in assorted bright colours.
I had given her a rose to hold in her hands, but I may change that to be a candle which I think would be lovely and in keeping.
I shall really enjoy making this tea cosy because she's so unusual and pretty. The bright colours will be lovely to work with and I think she will look fabulous on any teapot. The only issues I foresee with making her is knitting with black, which is always hard on the eyes, but at least with it being summer we have longer day light hours.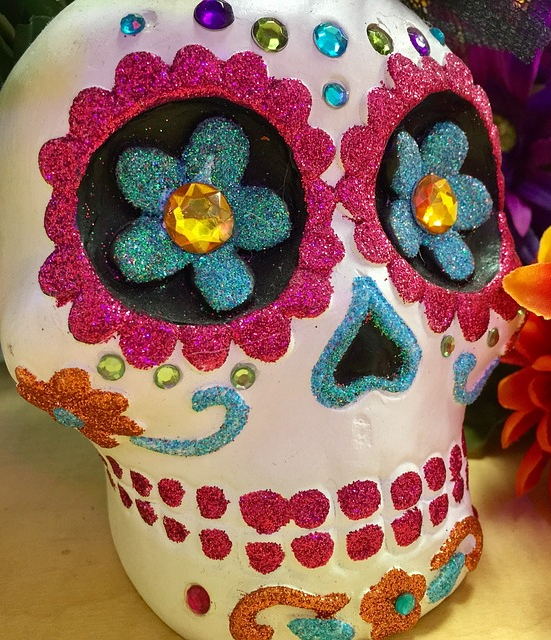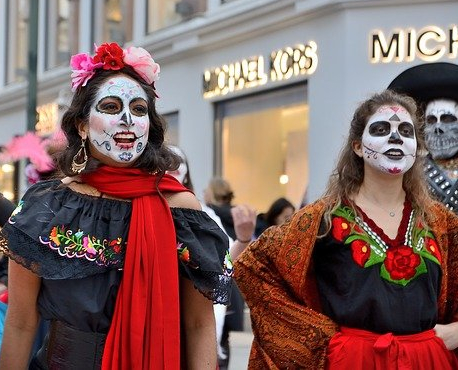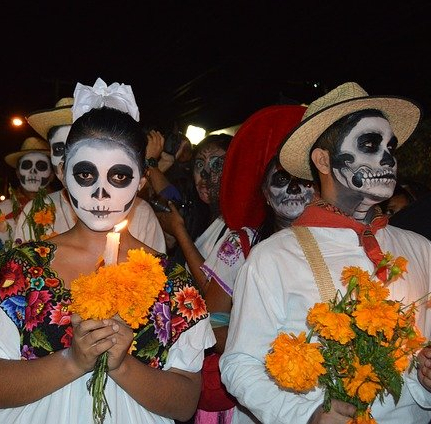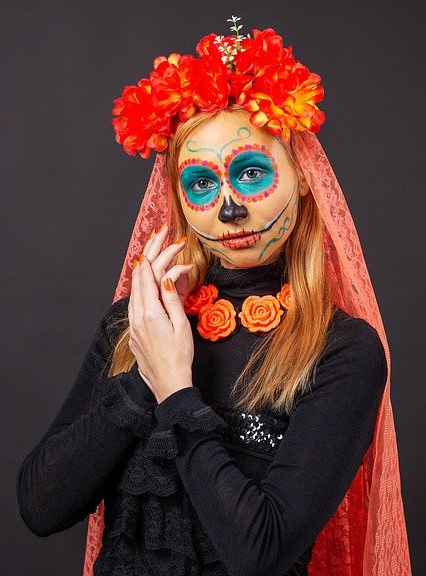 Tags: