Relaxing in the Bath Tea Cosy
This is going to be a 'Me Time' tea cosy, an indulgence tea cosy of a lady in a hot luxurious bubble bath. What could be more relaxing?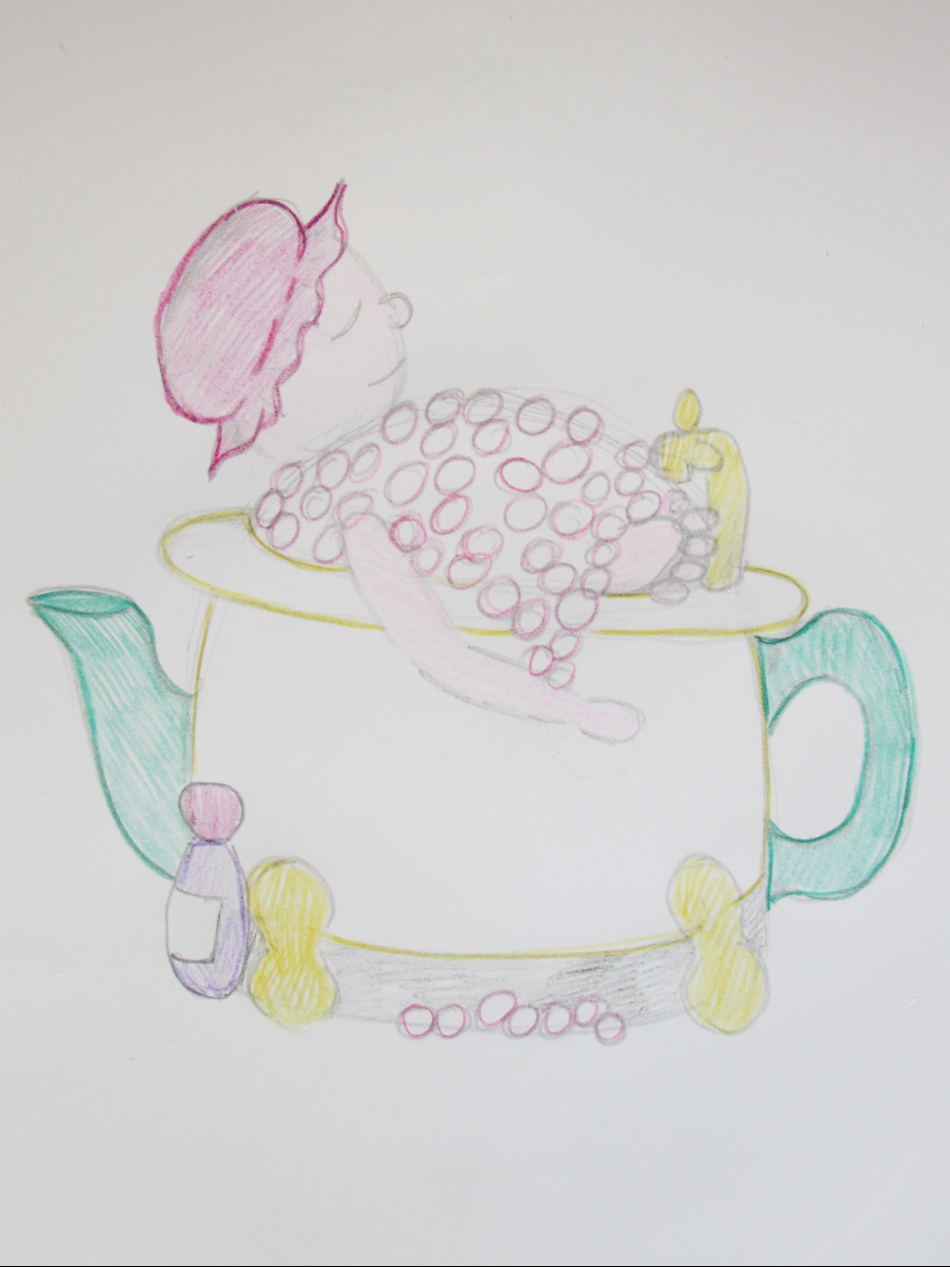 I'm not sure really what inspired this one, the idea just came to me. I do love a soak in the bath and I thought a teapot would lend itself to a free standing roll top style bath. It will be a bit of a short bath, but I think there will be enough detail on there for people to know it is a vintage style bath.
I shall have a lady in the bath wearing a shower cap - it's not a hair washing night tonight. I love the vintageness of shower caps, they are a bit of a by-gone thing now aren't they? I thought most of the lady will be under the water level, so the bath will be filled with bubbles to hide her modesty. I thought it would be fun to have an arm and a foot breaking out of the bubbles too.
On the floor next to the bath I thought I'd include a bottle of bubble bath.
I don't think that it will be a difficult tea cosy. I think the bubbles will be time consuming, because bobble stitch does take some doing, but it will be worth it. I shall use James C. Brett, Baby Twinkle DK BT01 for the bubbles. I used it on the Cleaning Lady Tea Cosy's bubbles to great effect. I like the iridescent looking shimmer the yarn brings to the bubble - just like real bubbles have.
I did think of putting a loofah or something in her hand, but I thought in knitting it might look like she was lying in the bath with a club.
I think the lady in the bath will make for a fun tea cosy that will be a nice one to keep and a lovely fun one to gift.
I just wanted to say, in the photos below that lady in the old galvanised bath tub is made of pottery, isn't she fabulous?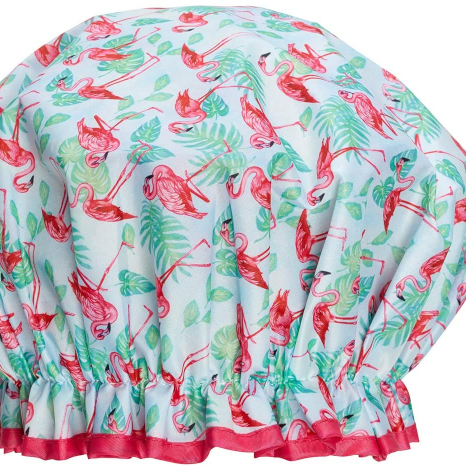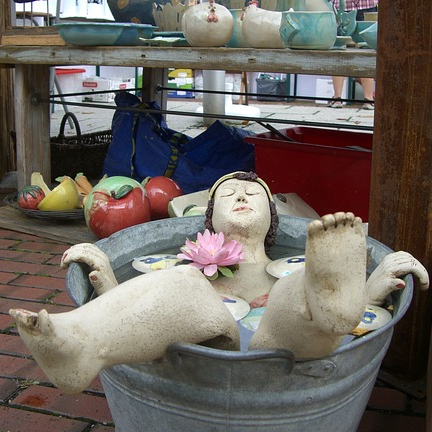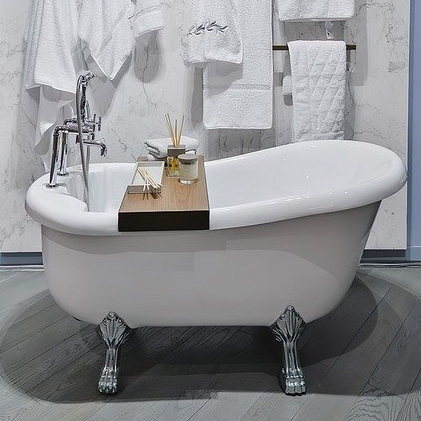 Tags: