Snorkeler Tea Cosy
Posted 02/05/2017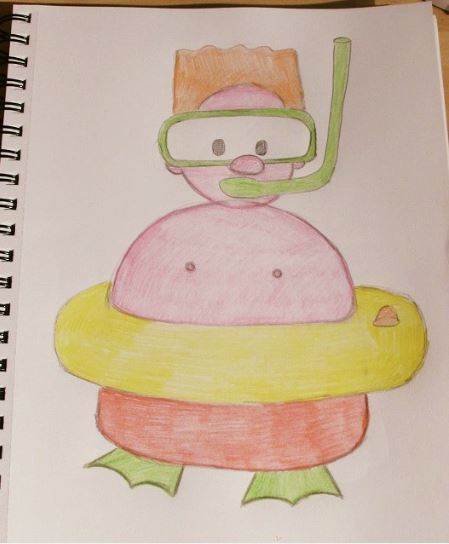 I love the slap stick sort of 'Carry On' comedy, and my sketch for a snorkeler tea cosy is very slap stick, but then again; it would be hard to make a serious looking snorkeler on a round and fat teapot.
I think the challenge for this tea cosy is the snorkel and the inflatable ring. The issues with the snorkel is the mask and the issues with the inflatable ring is I'm not yet sure how this will work with the teapots spout and handle.
I do love the idea of flippers on his feet, it makes him look like a duck. I thought I might also add a comic surprise around the back as I did with the Beach Babe tea cosy.
I have given him a mop of messy ginger hair too. When you go swimming it makes your hairstyle a bit crazy and I thought it should look a bit bonkers for this character.
Tags: