Captain James Cook
A celebratory tea cosy of Captain James Cook.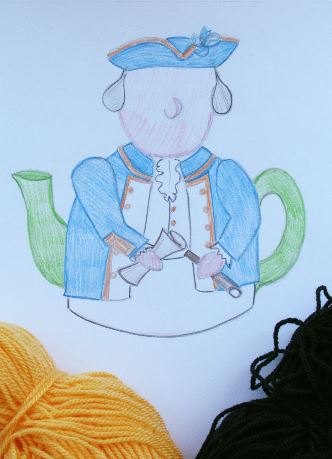 There seems to be a lot of anniversaries this year and I was asked if I'd design a tea cosy to commemorate the 250th anniversary of Captain James Cook's discovering of the East coast of Australia.
Luckily, Captain James Cook has a very distinctive look, in his dapper cream and dark blue captains uniform. I thought Stylecraft Midnight and Saffron would be great shades for his jacket and the colours together look very striking.
Hi hair will be a silver grey and I shall make his three cornered hat. That fluffy looking thing on his hat on my sketch is actually a roset looking thing.
In his hands I thought I'd give him a rolled up chart or a map, and a telescope in the other hand. Around the back of him I imagine there will be a bit of a ponytail and more buttons. The internet doesn't seem to have many portraits of the back of him.
I think the hardest part of this tea cosy will be making the telescope look like a telescope and not just a stick. It might have to be something else he is holding if it doesn't go well.
I have the yarn on order from
Wool Warehouse
and I'm raring to start!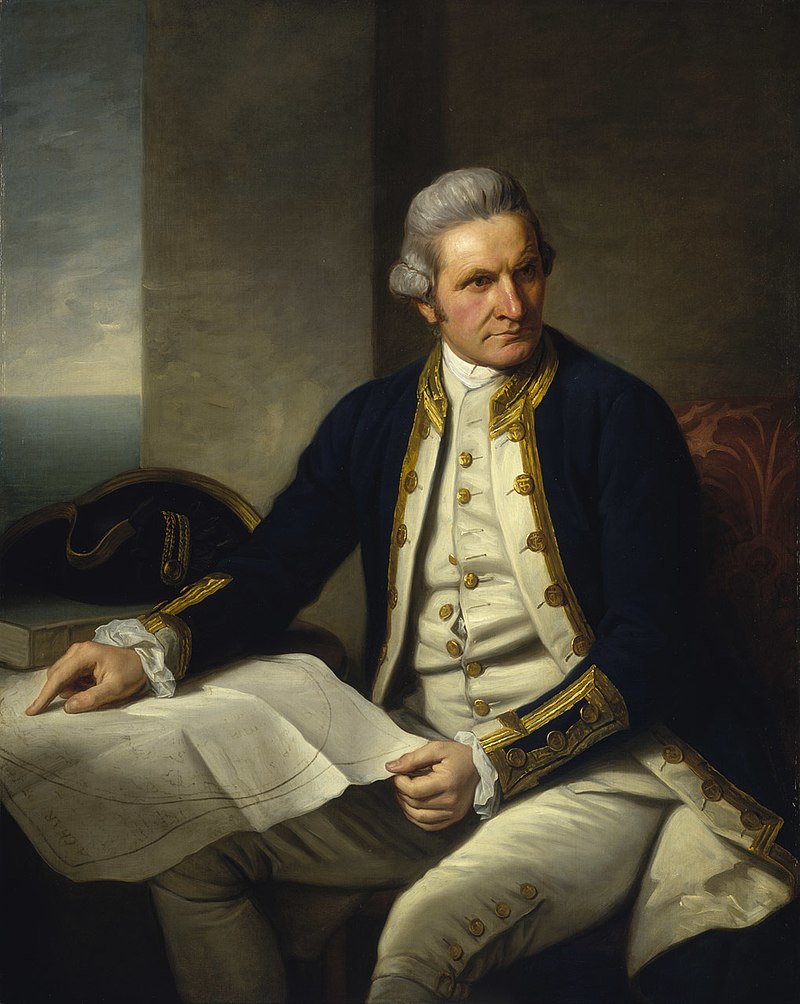 Tags: