King Cole Tinsel Tea Cosies
Posted 09/07/2016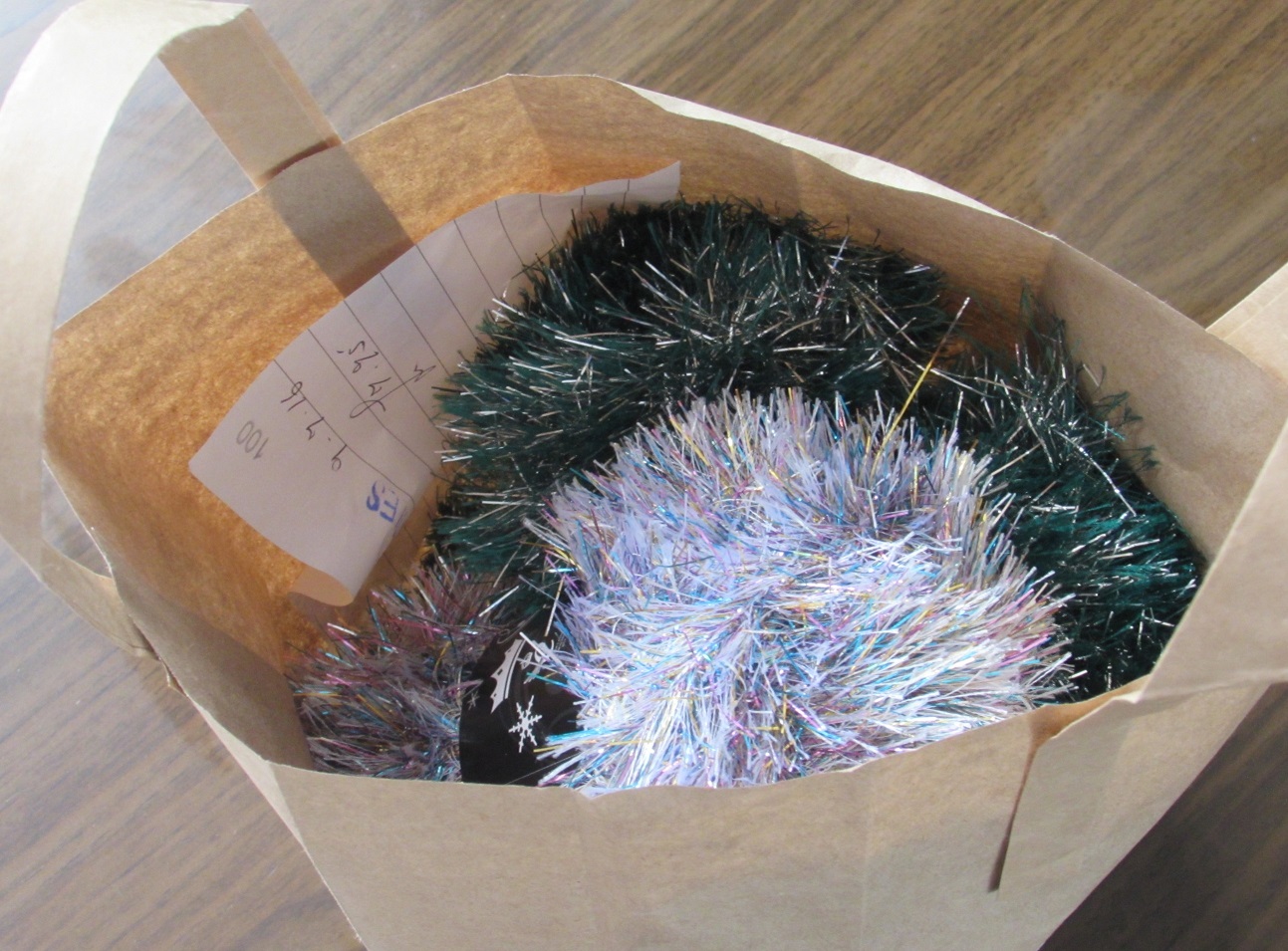 Today I have been to a lovely little wool shop in Devizes with a wonderful knitted display in the window and I bought a couple of balls of King Cole Tinsel - My mind is turning to Christmas tea cosy designs.
I can't tell you how much more exciting this wool looked in person in the shop in a lovely wicker basket; It was difficult choosing colours to choose. Internet photos do not do this yarn justice.
The Argent shade (the lighter one) Looks like a 70's Christmas; that's why I chose it. I do love the sparkliness of King Cole tinsel, but must knit other things first! Have a work in progress and another cosy I want to knit before I get carried away with Christmas tea cosy designs.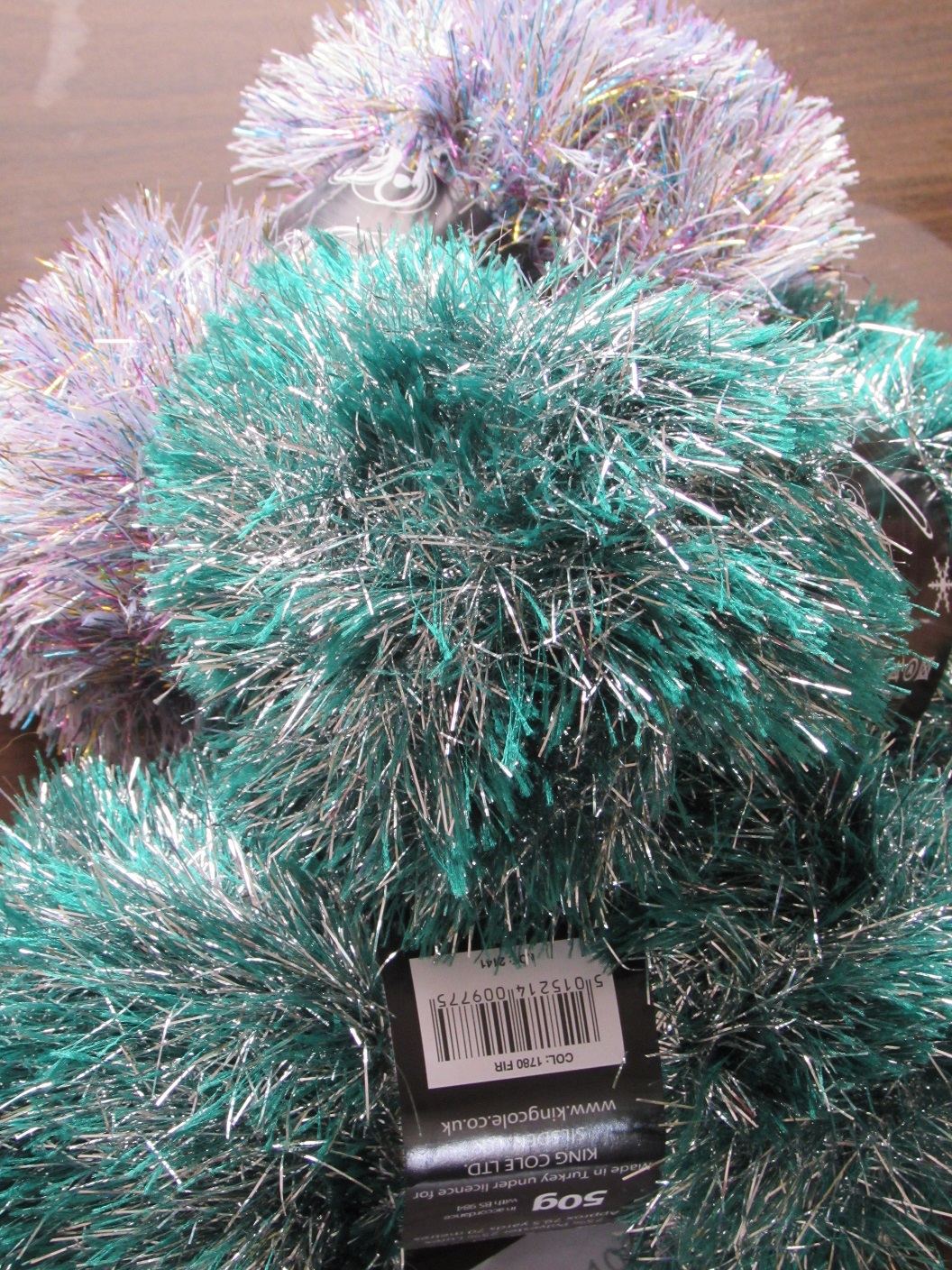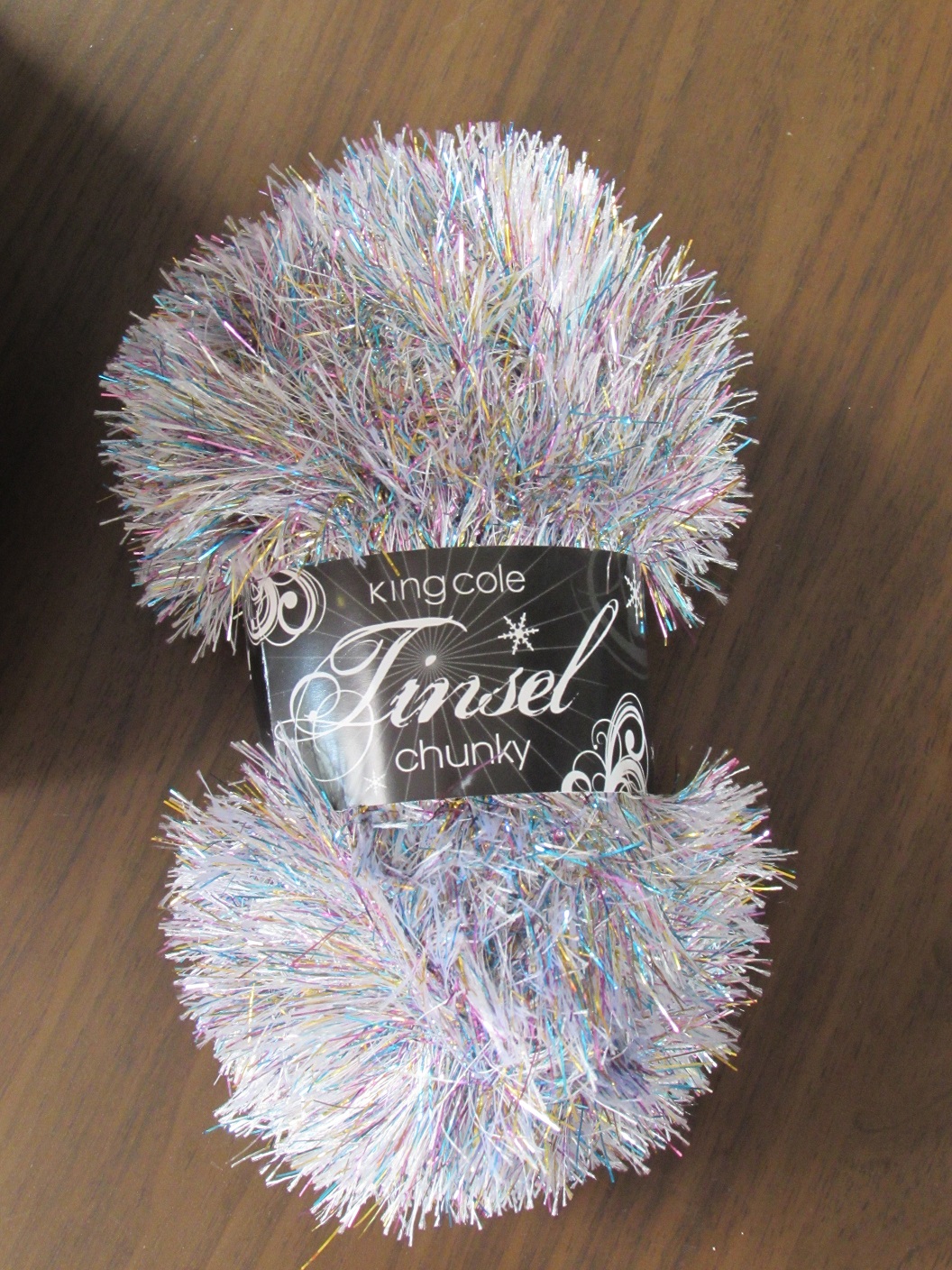 Tags: