Diwali Tea Cosy
This is going to be a lovely brightly coloured tea cosy to celebrate the festival of light with your favourite brew.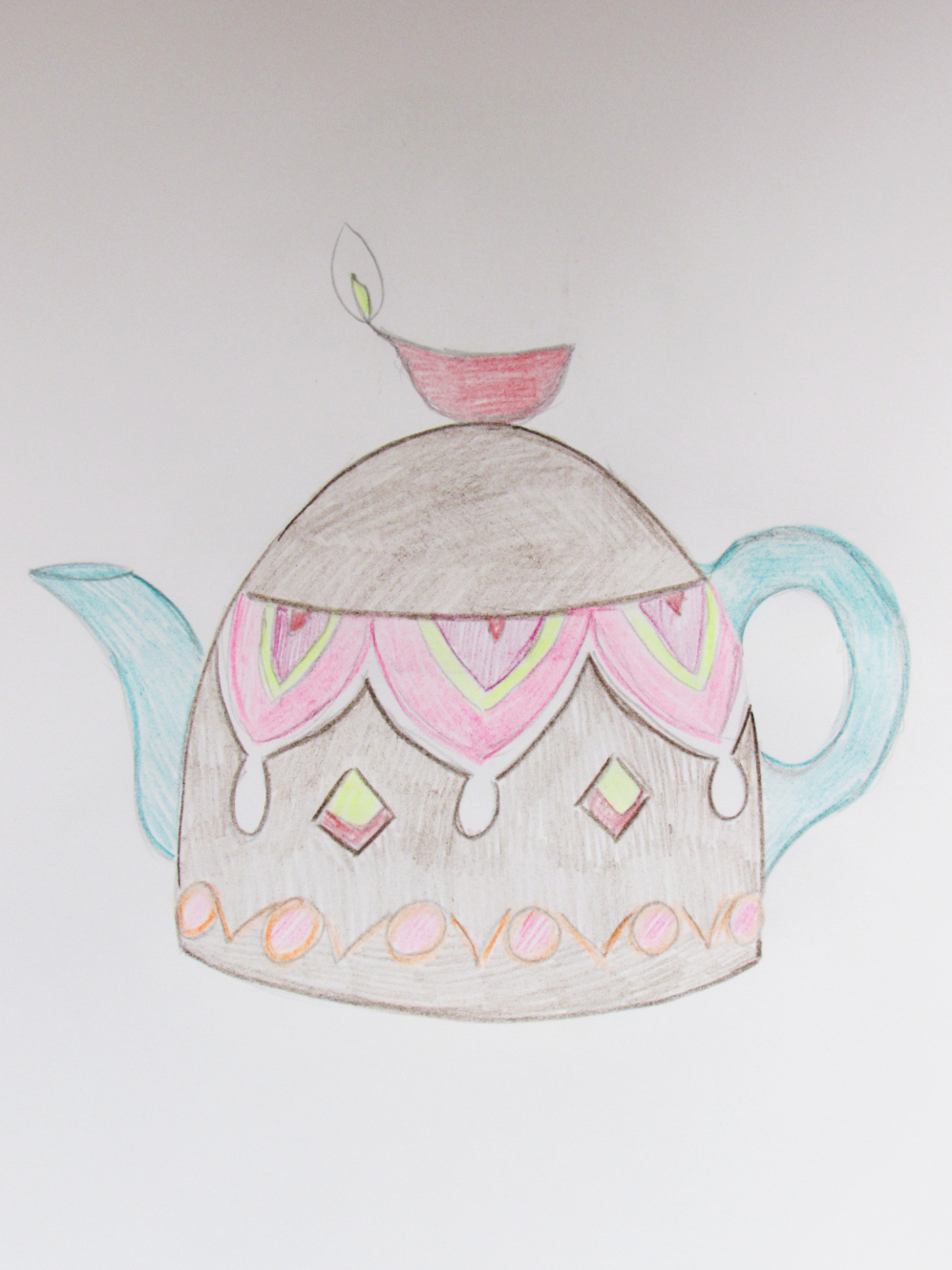 I grew up in Leicester where we prided ourselves in being the first Multicultural city and I remember that Diwali was a big festival that the city celebrated. It was lovely to go and see all the colourful illuminations that had been put up for the Diwali celebrations.
I took inspiration from the repetitive patterns you see in henna to create a colourful design on the front of the tea cosy. Its lovely to work with bright colours that pop next to each other and against the black, they will look spectacular.
On the top of the tea cosy will be a diya which is a small oil burning light, it is after all the festival of light. The little light will be the finial and the centrepiece to the tea cosy.
To get this much detail into the tea cosy means that I need small stitches, so I shall be knitting in DK on size 4mm needles. Because that will make the knitting thin, it won't be very insulating and on November nights you need a thick and cosy tea cosy; so I shall knit a lining to tuck inside for an extra layer.
The only problems that I foresee is knitting in black. It's hard work on the eyes, especially in artificial light, so I shall try to work on it during the daylight hours.
I think the bottom will be worked in Fair Isle, but that bolder top design will be intarsia - entangler they should call it!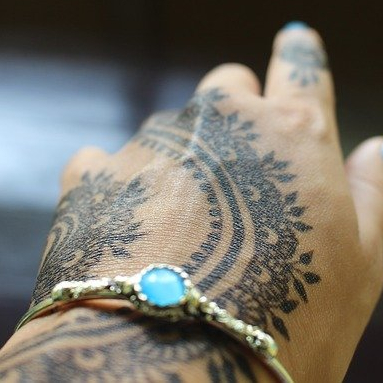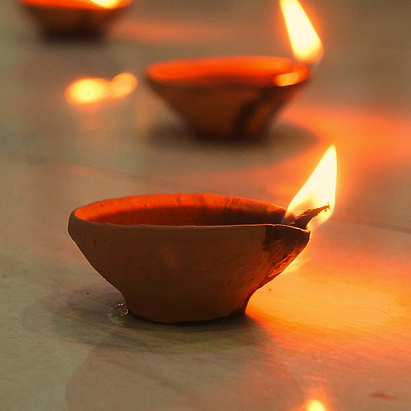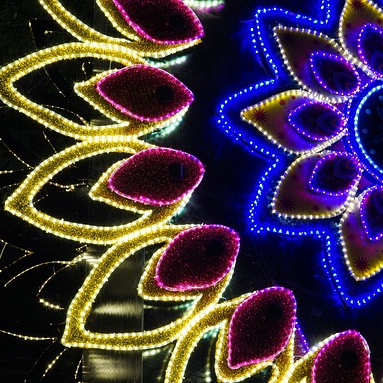 Tags: