Outdoor Crocheted Christmas Baubles
I wanted to design quick and easy outdoor Christmas baubles that could be left outside at Christmas time to being magic to outside trees.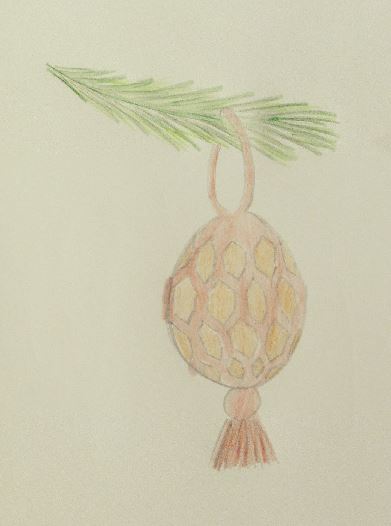 Now I have got a bit side tracked. I have been doing some Christmas crochet for preparation for a Christmas yarn bomb.
What could be more Christmassy than crocheted baubles?
I didn't want to make just round baubles, I wanted something that looks fancy and decorative but is easier to do than it looks. I also needed something that was quick to make, after all it's for a yarn bomb, so I don't want to spend hours making each one, and I want to make dozens. I don't care for lots of stitching up and it's got to look amazing.
I was inspired by Faberge eggs, they always look so beautiful and glitzy. I liked the lattice work look, it reminded me of fishing nets or fishnet stockings.
So, I came up with a hanging egg design with fishnet detailing. I thought a tassel would look nice hanging from the bottom as a little finishing off detail.
I hope to get the design and pattern finished quickly so that I can whizz off a few baubles for the yarn bomb.
Because they are going to be quick and easy, they would be great for making for Christmas trees in the public domain, schools, churches, community centres and even your own garden.
I'm not going to buy any new yarn for this project – it strictly a stash buster!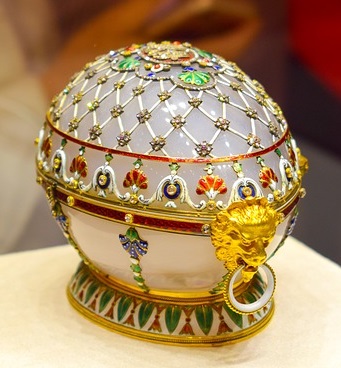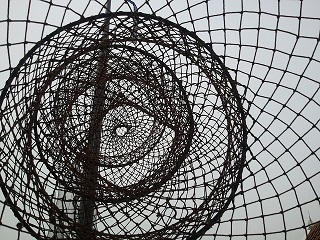 Tags: