Mr Punch Tea Cosy
This tea cosy is really going to pack a Punch. The Mr Punch tea cosy is inspired by traditional seaside Punch and Judy Puppet show.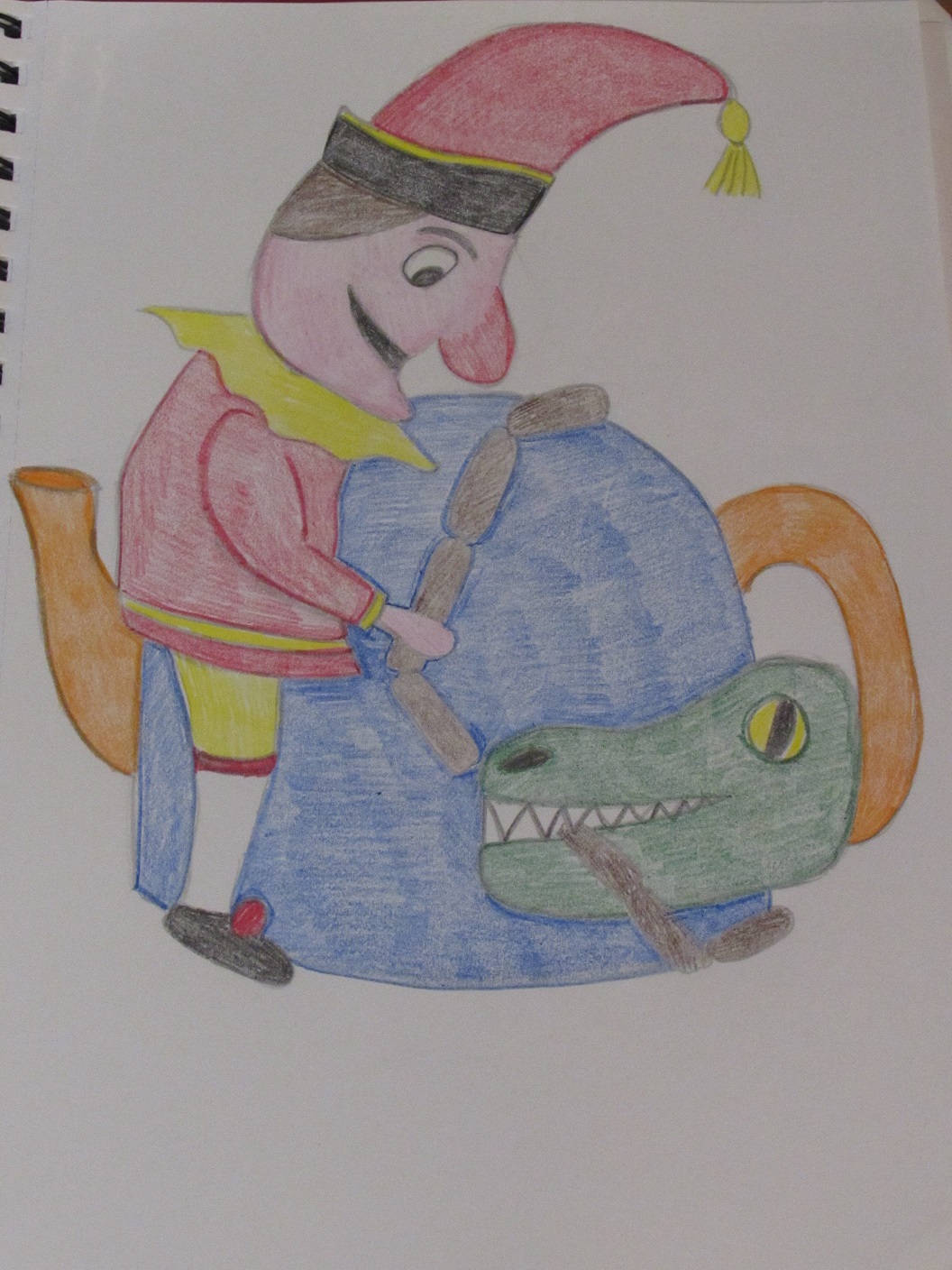 During the summer, we visited the world famous Beamish open air museum, it was amazing and well worth a visit. We had a wonderful couple of days there and I drew inspiration from their Edwardian Fair event where they had a Punch and Judy Puppet show for all the children.
I took a few photos on which to base my design. What I really loved in the show was Mr Punch, the crocodile and the string of sausages. Just a comic moment when Mr Punch and the reptile have a tug of war with them.
I wanted to make a summery tea cosy, because we are just hanging on to what is left of the summer now, before heading into colder times. I thought it might keep the warm glow of summer going for a little longer.
I have designed the cosy on a plain blue background, but traditionally you see a punch and Judy show at a seaside venue, so I want to make the cosy feel a bit more nautical, so I shall give the main cosy some sailor stripes.
That's the way to do it!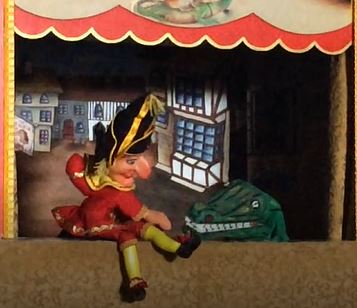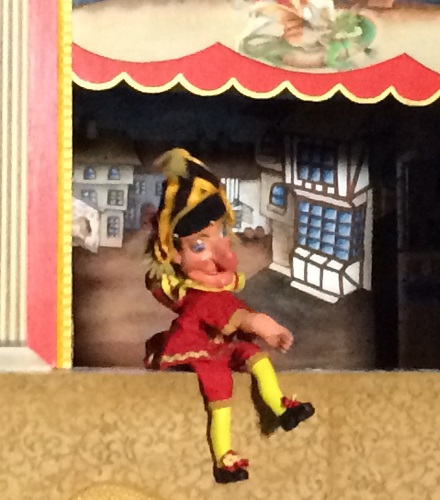 Tags:
summer