Red Deer in the Heather Tea Cosy
Posted 14/01/2016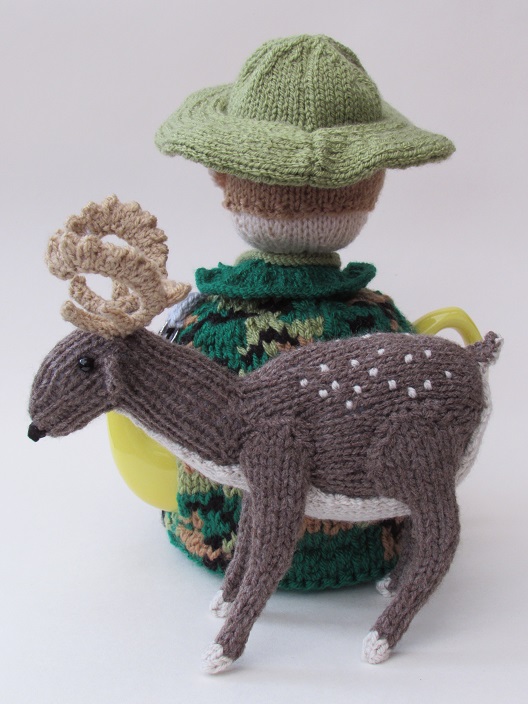 We have had so many holidays in the Highlands of Scotland. The scenery is stunning and there's always wildlife to see and it's always a treat to see the red deers in the heather.
Last December I was asked to design and knit a bespoke tea cosy of a deer hunter and asked to include a fallow deer. I really enjoyed knitting the deer and it looked amazing. I noticed that with pipe cleaner legs that I could make the deer either stand or lay down, the customer wanted a standing deer.
The Scottish Highland deer are usually red deer and their antlers are different from the fallow deer, and are more branch like.
I thought it would be amazing to create a tea cosy that depicts two deer in a Highland type setting with the green and purple of the heather. I thought I'd have one deer standing and another laying down as if sheltering in the heather as we have so often seen them in the Highlands.
I will be starting work on this tea cosy next week. I have enjoyed digging through my holiday photos for inspiration for the deer and to get a better look at those antlers.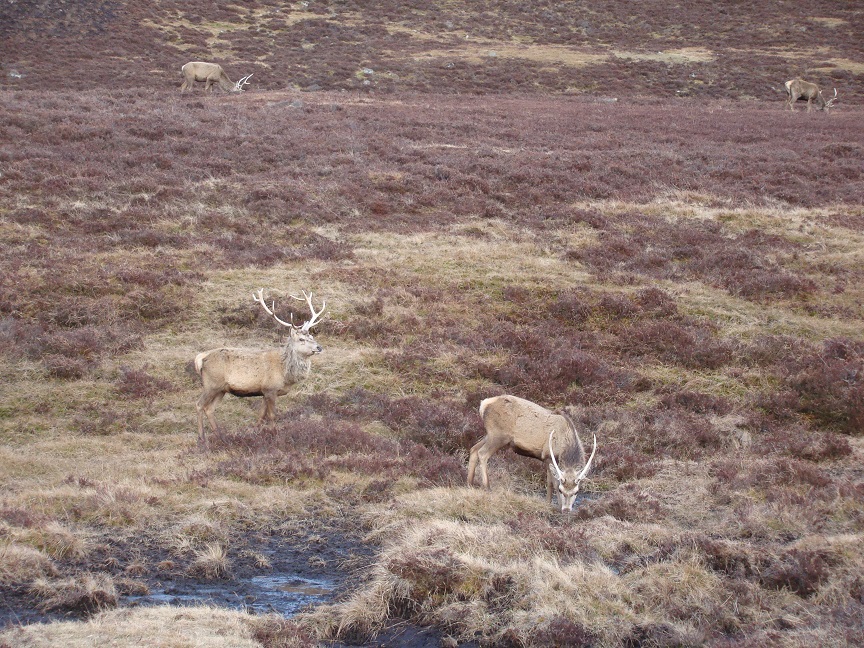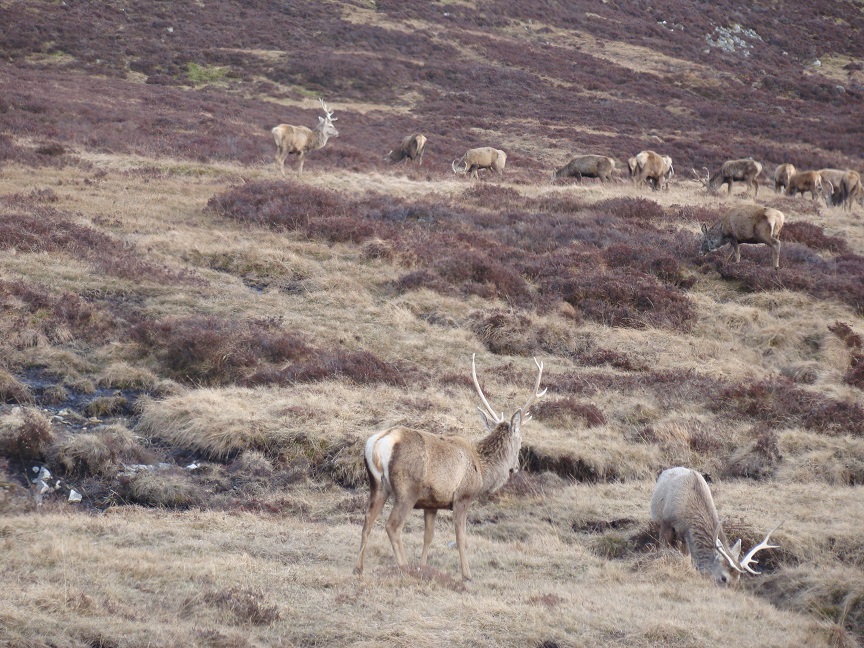 Tags:
Scottish