Victorian Lady Tea Cosy
Posted 14/02/2017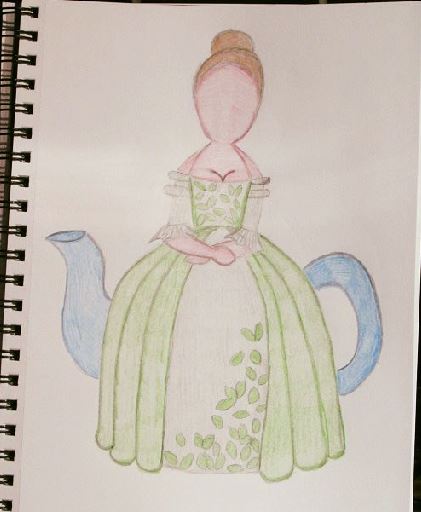 I have been commissioned to design a bespoke tea cosy of a Victorian looking lady tea cosy, wearing a very ornate dress with a 'falling leaf' pattern on the panel of the dress.
This tea cosy had a torso on top of the main cosy, my usual style is to make the main tea cosy the body, but in this case the main part of the tea cosy is dedicated to the dress.
The dress will be made in green and grey, but once the pattern is made the cosy could be knitted up in any combination of colours to suit any taste.
I watch a lot of period drama and I love history, so I'm looking forward to making this one – It will be fun!
Tags: