Viking Tea Cosy
The Viking age was thought to be between 793–1066, but I've heard that the Viking age is making a comeback and will be taking over a teapots everywhere!!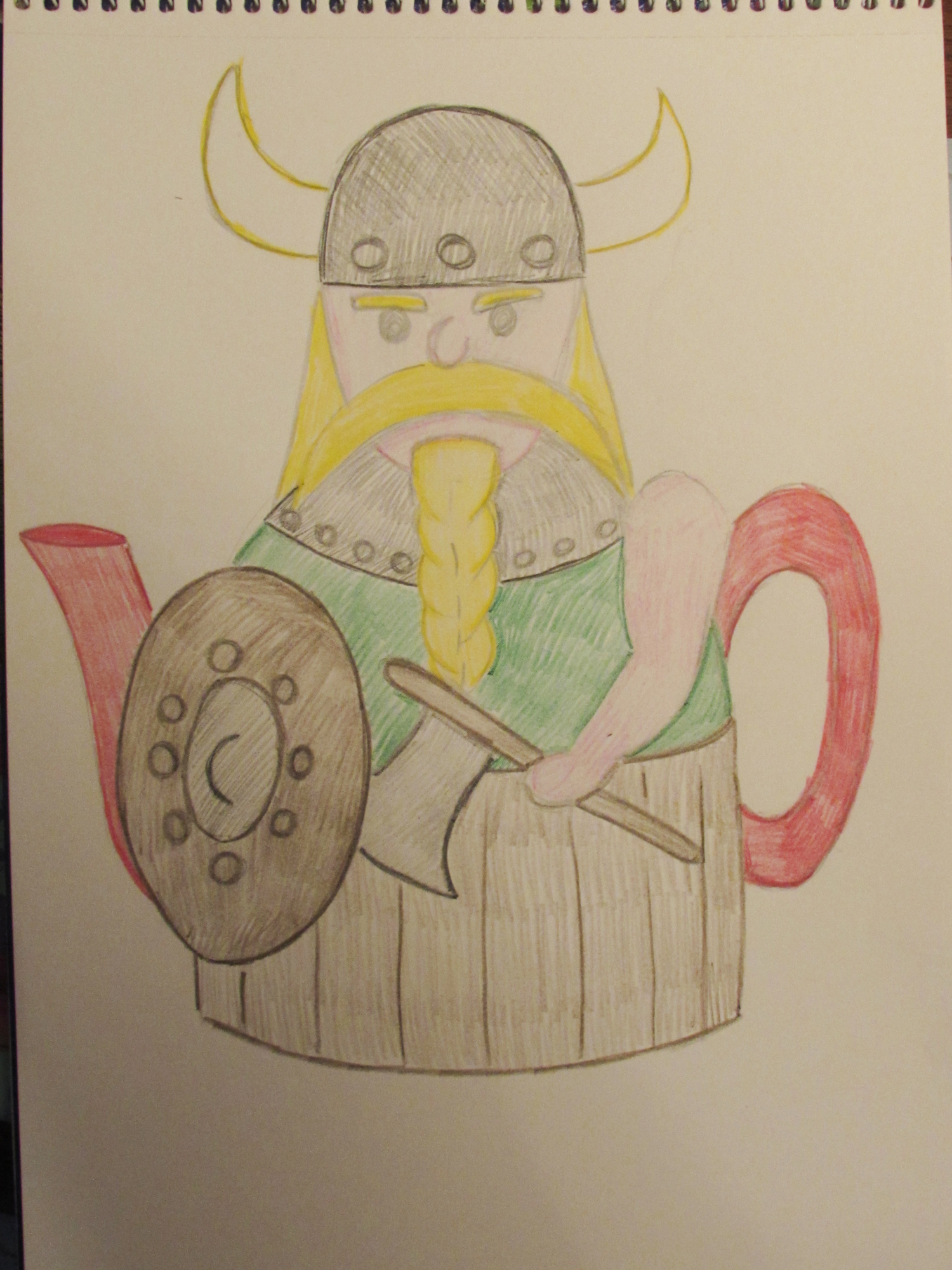 I must have been watching too many history documentaries or something because I really wanted to make a Viking tea cosy. Now I know that some of the things we associate with vikings are myths, but I quite like those old ideas.
The Viking tea cosy is a big burly fellow with horns on his helmet. He's wielding an axe and he has a big round shield. I have given him lots of blonde hair and a long beard.
I thought I'd make him looking stern, after all he is a warrior.
There are a lots of rivets on his helmet, collar and shield that I thought would be good knitted as bobbles. I have also found a really neat rib pattern for his lower half. It's nice to have something a bit different to knit and it will add a bit of texture.
I'm looking forward to making the viking tea cosy, feels a bit like revealing a bit of history, like those historic face reconstructions; only in knitting.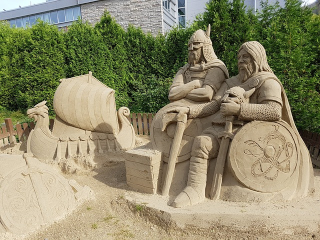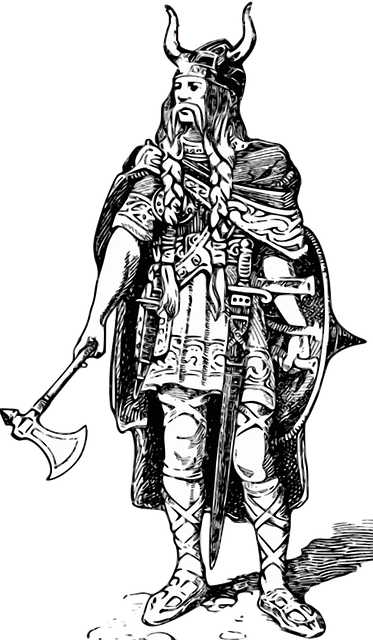 Tags: