Biker Tea Cosy
The perfect tea cosy for a chapter - the Biker tea cosy design.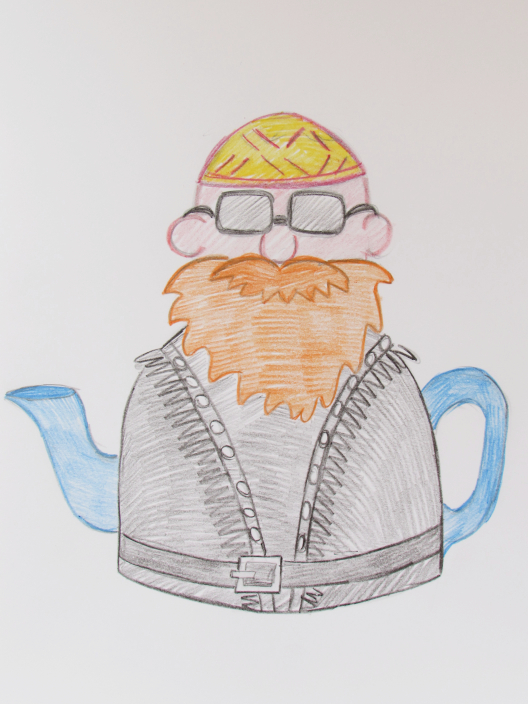 I've been inspired to design a Harley-Davidson style, biker tea cosy. When you think of a Harley-Davidson rider, the ZZ Top look-alike person comes to mind. So I'm taking that stereotypical view of a biker and encapsulating it in a knitted tea cosy - just for the fun of it.
So my biker tea cosy has an old school biker, tassel leather jacket. I love the tassel jackets, they remind me of that old biker movie with Cher in - Mask. I have given him a big beard and dark sunglasses. I may reduce the size of the beard if he starts looking too much like Santa Claus.
On his head, he has a yellow and red bandanna, that will be tied in a knot at the back of his head. He looks quite simple but there will be alot of design with the tassles and jacket studs.
I think the challenge of this tea cosy will be the shades. At the moment I have no idea how to knit sunglasses, but I guess I'll figure it out by the time I get to that part.
I think this cosy will have appeal to bikers and rockers, because really he has a foot in each camp.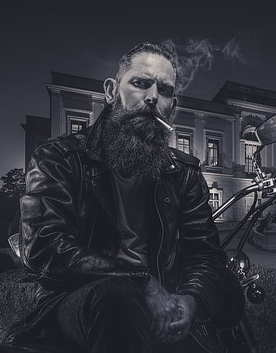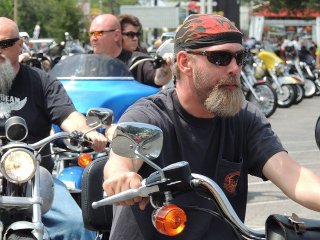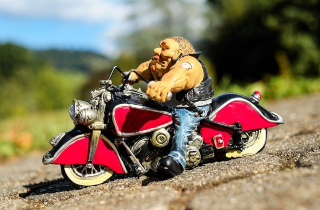 Tags:
Petrol head