Married By Elvis in Las Vegas
Posted 13/01/2017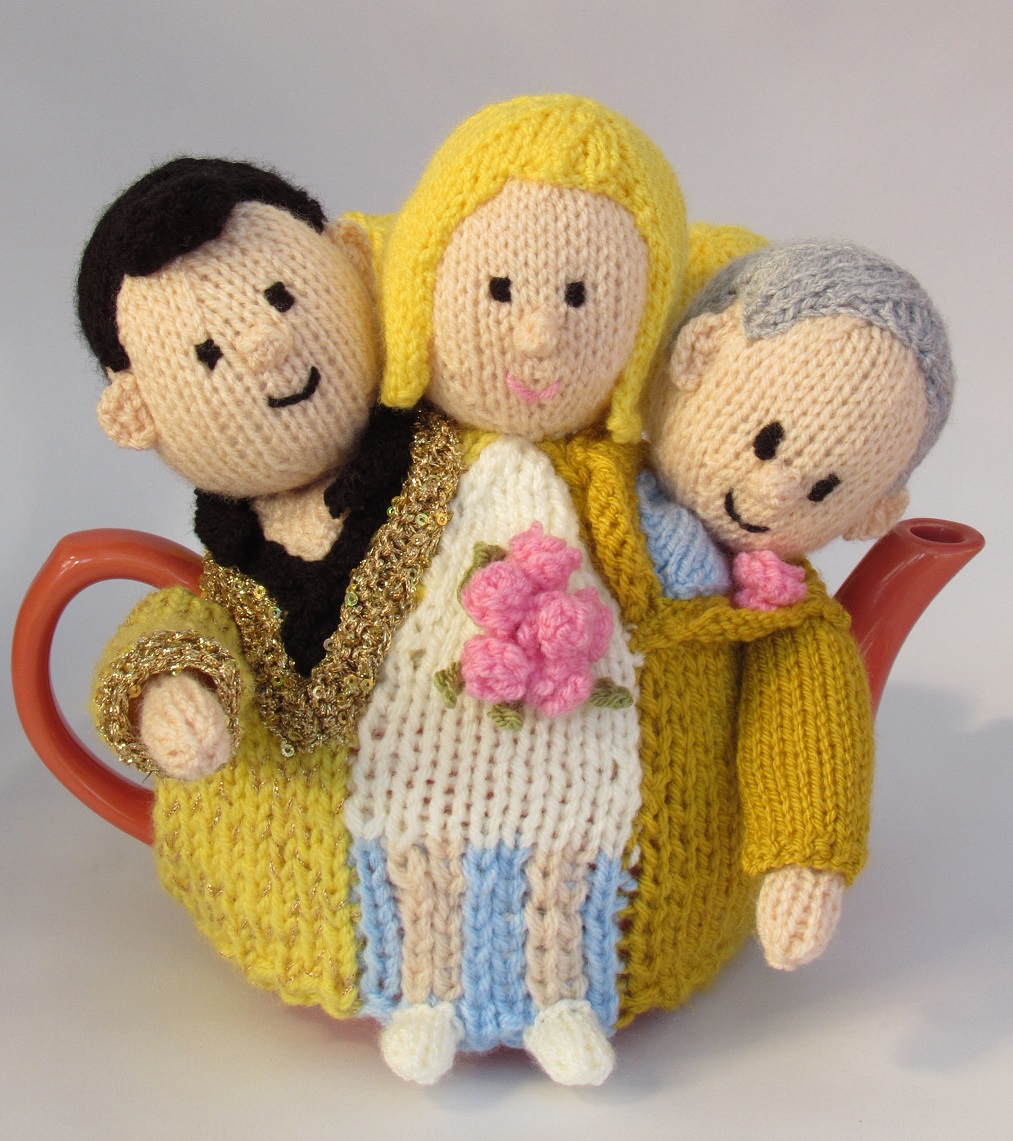 I know what you're thinking… How did I dream up this tea cosy design.
A lady wanted a bespoke tea cosy for a friend for Christmas. Her friend had recently married in Vegas and Elvis performed the ceremony. I was also asked to include the bridesmaid and page boy who were also there. Wow what a big commemorative tea cosy!
I was sent photos to work with and I designed a tea cosy of the big day.
As you can see I added glitter and sparkle to Elvis's suit and the bride had a lovely pink bouquet and the groom and pageboy had a pink rose buttonhole each.
I am test knitting the pattern and then I shall release the design as a tea cosy for anyone who wishes to knit a Married By Elvis in Las Vegas tea cosy. The knitting pattern will include the bride, the groom and Elvis in all his sparkly wonder. If you would like to know when the pattern is ready, join the TeaCosyFolk newsletter on the homepage…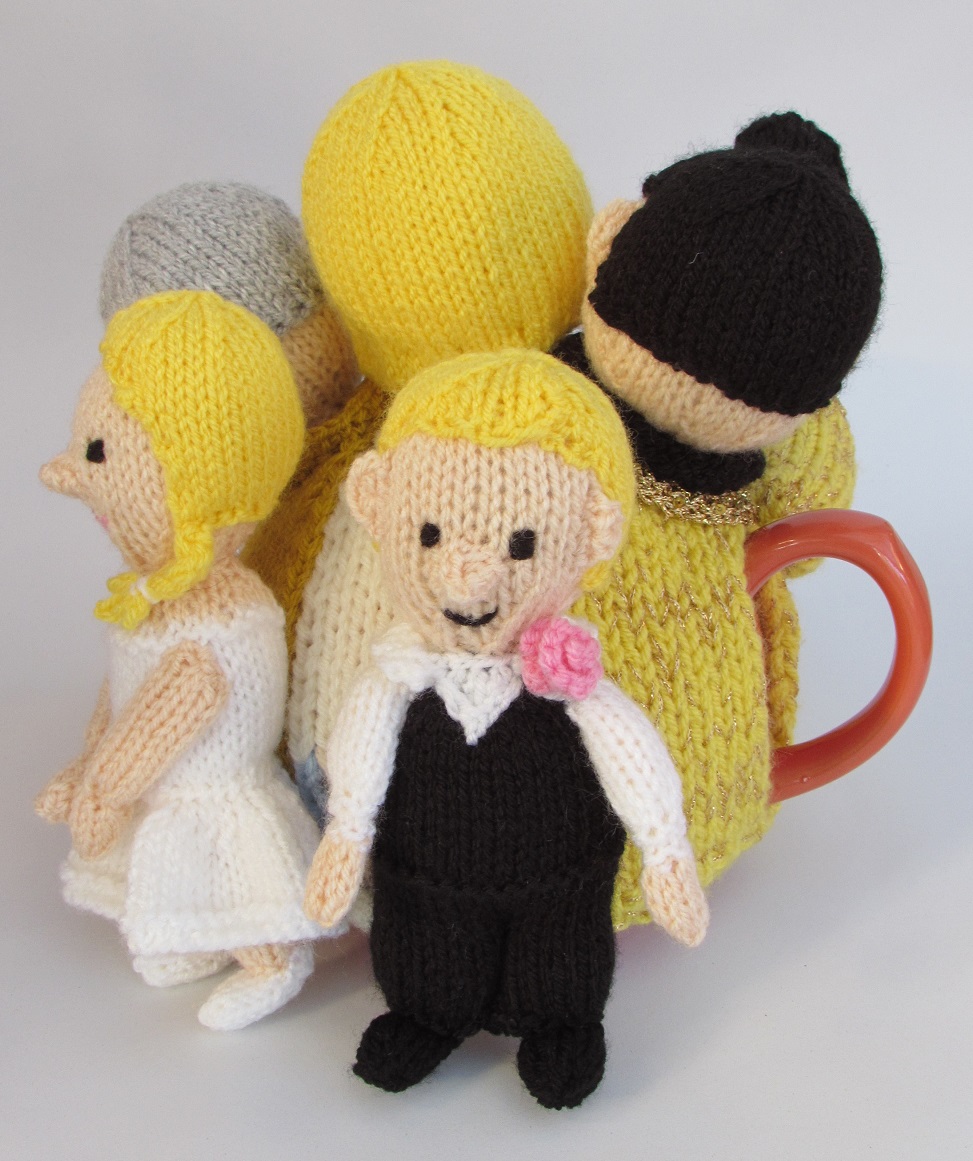 Tags: