Beach Babe Tea Cosy
Posted 19/07/2016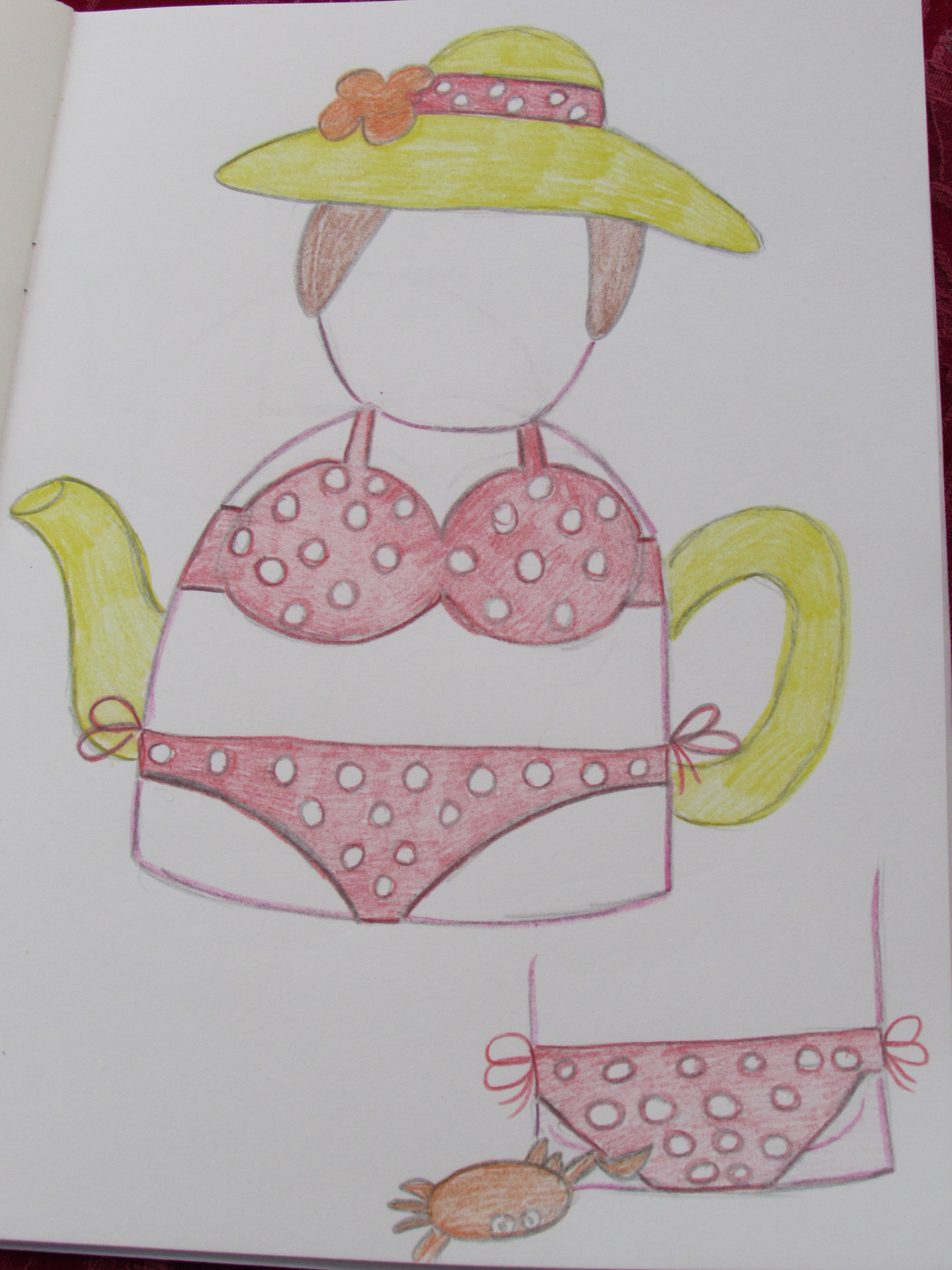 The beach babe tea cosy is a commissioned design that features a voluptuous lady in her red polka dot bikini, with a big sun hat on.
I felt inspired by old saucy postcards where the larger ladies were always wearing skimpy swimming costumes and they looked very round everywhere, so I designed her with big bangers and bulging bottom cheeks.
Sticking with the old postcards, something funny and visual was always happening, so I have designed the beach babe with a crab gripping on to the knicker of her bikini as though it grabbed her when she was swimming, for a bit of comic effect.
The beach babe tea cosy will be perfect for summer tea times.
On a visit to Weymouth I took a few photos of the kinds of inspiration I had in mind when designing the beach babe tea cosy.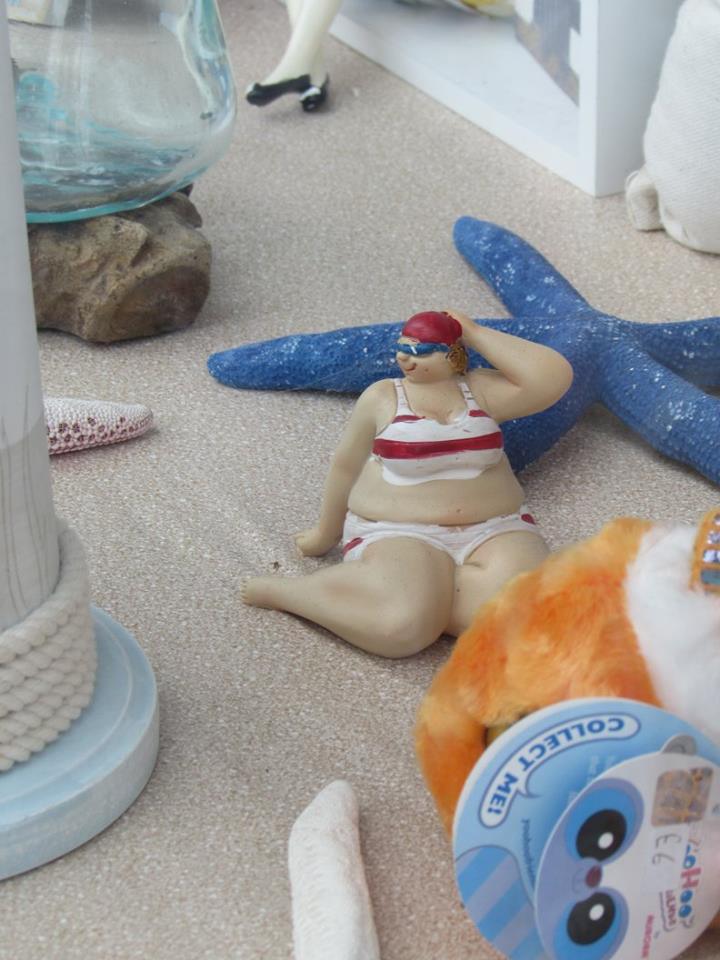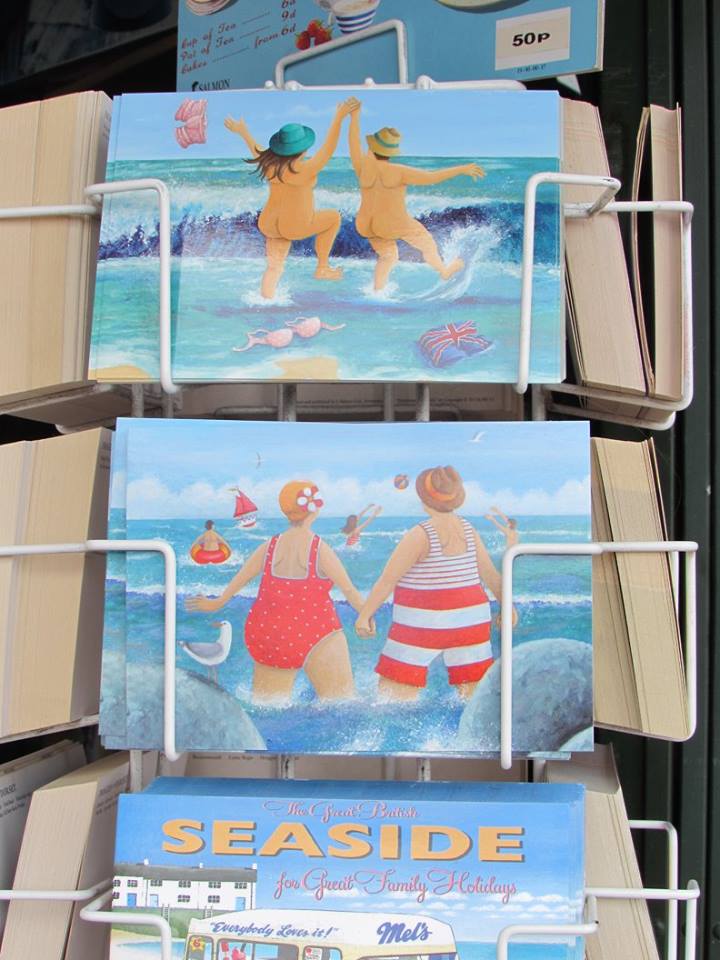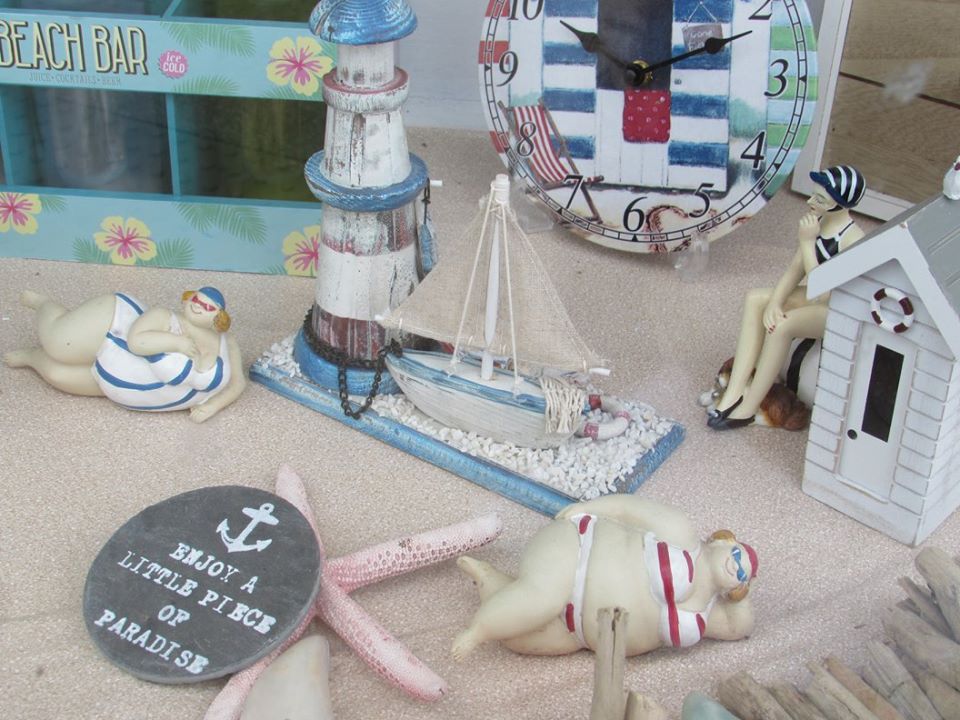 Tags: