Catholic Nun Tea Cosy
Posted 30/04/2016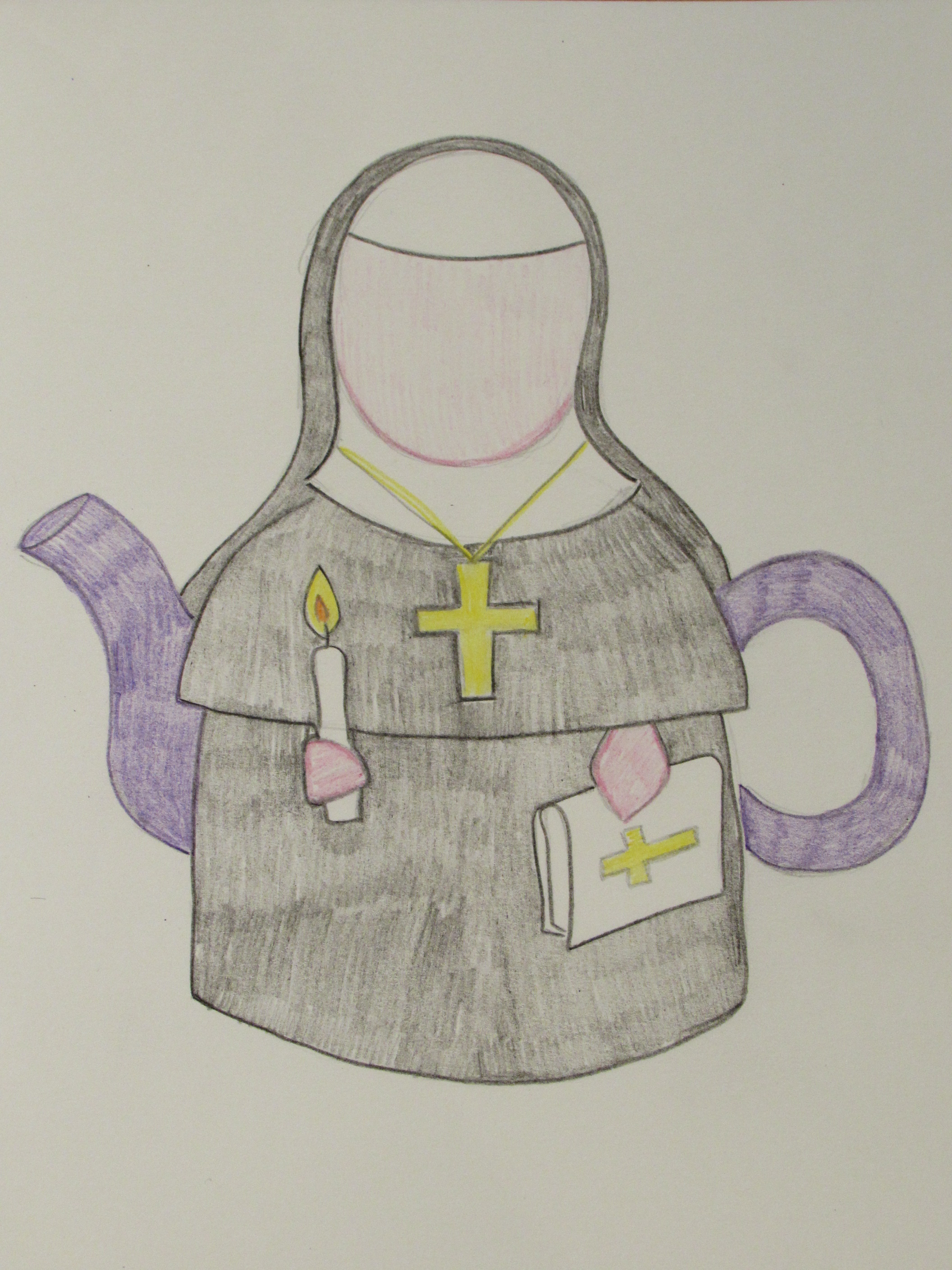 The Religious Tea Cosy Folk collection is growing - is this going to be a habbit?
I was asked to design a knitting pattern for a catholic nun tea cosy. The lady commisioning the pattern requested that she was wearing a black habbit and a veil with a white under hood. Other than that she was happy for me to inturpret the desgin how I liked.
I thought a nun would have a crucifix close to her heart, so I have given her a crucifix necklace. In her right hand I have designed ina bible and in the left a candle, representing the light of Christ.
I'm really looking forward to designing the Nun tea cosy. I'm aware that there are other nun tea cosy patterns available, so I want my nun to stand apart from these and bring something new to the order.
Tags: