School Teacher Tea Cosy
I don't know if it's still the case these days, but I always remember teachers walking around with mugs of what I assume was tea. So a tea cosy for a tea drinking teacher seems quite fitting. They even have 'tea' in their job title!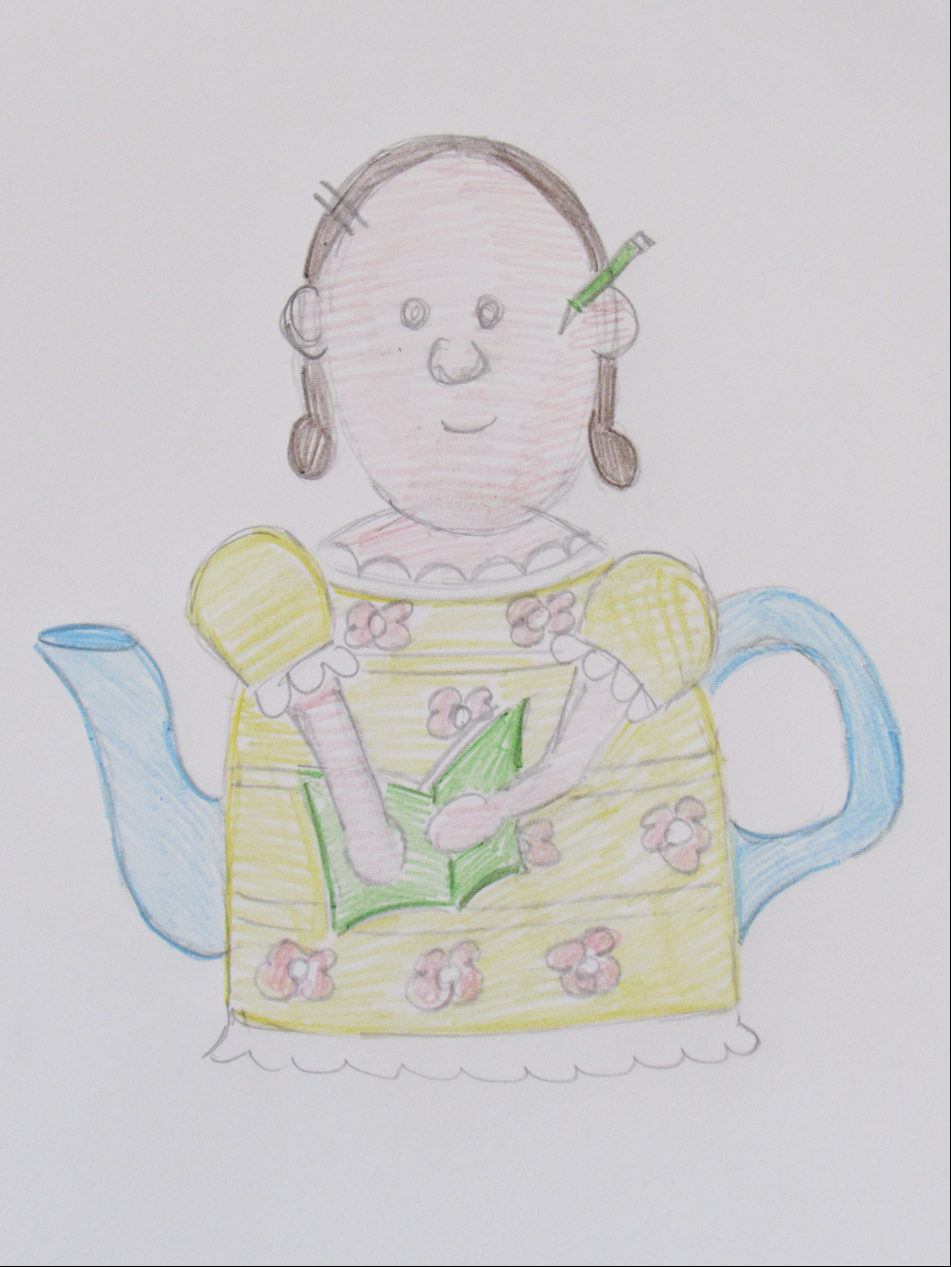 I have based this design on a primary school teacher. I think primary teachers always look pretty and wear flowery blouses and dresses. I thought it would be lovely to knit something flowery and pretty.
The teacher tea cosy is wearing a yellow, flowery dress. I thought the flowers would be lovely in pink.
I always think that teachers have their hair in a mid length style. Probably to keep it out of the way of small people. I thought I'd clip her hair up at the front to keep it off her face. I think the clip helps to make her look studious, a bit like Lucy Worsley.
I thought about what teachers always have with them, and a pen came to mind. They have pens for writing on white boards and pens for marking children's work. I thought it would look cute to have the pen behind her ear.
In her hands I have given her an open book. I think it might be someone's work book. It would be nice if people could embroider a child's name on the book front.
I thought I might give her a little pet. I remember when I was at school that we used to have class pets and just before school holidays the teacher would ask if someone in the class could take the pet home to look after them during the holidays. Sometimes it was a rodent and other times it was a fish.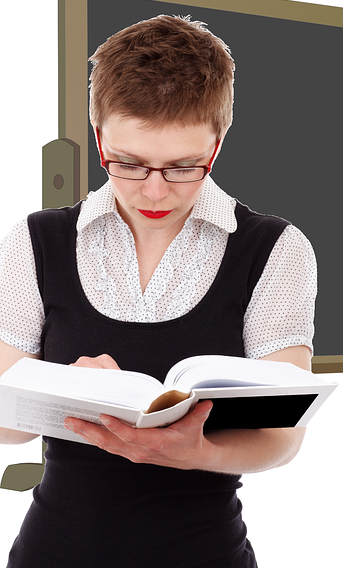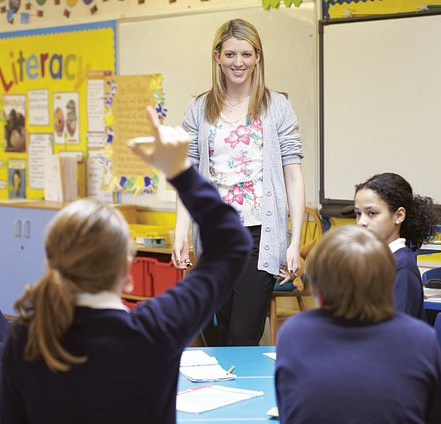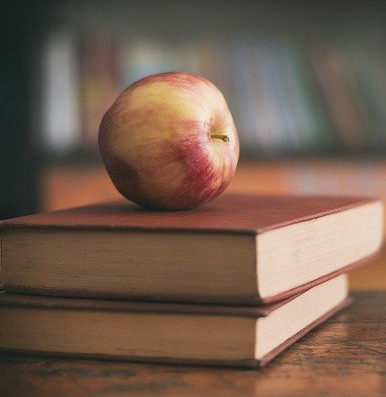 Tags: