Swaledale Sheep Tea Cosy
I have had lots of people ask me to design a sheep tea cosy, so I have been searching for the perfect sheep breed for this project.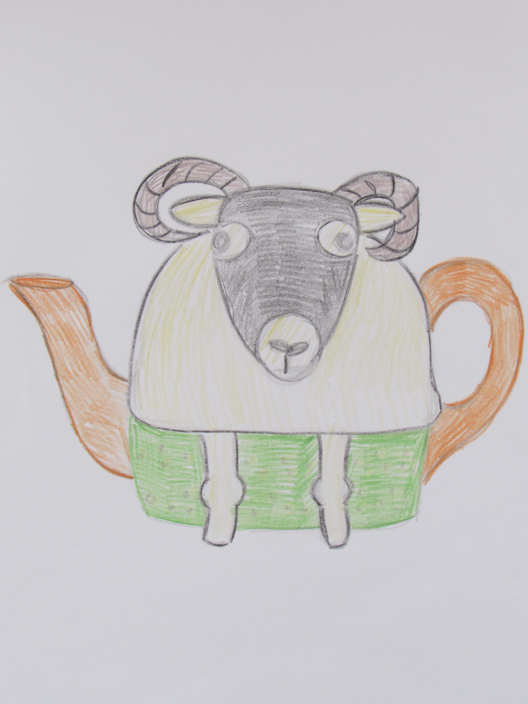 I came across the Swaledale, a good old Yorkshire breed so they will be perfect for Yorkshire teapots.
I didn't want my tea cosy to look like a woolly cloud on the tea cosy, so I wanted to find a sheep with horns. When I saw the Swaledale with wonderful big curly horns and the bank robbers face mask, I knew this was the perfect sheep for a tea cosy. They just look so cute and characterful. What I especially love is that they look like quite a tall sheep with longish legs, and knobbly knees.
I thought I'd have her standing in a meadow of lush grass to show off her lovely legs. I shall knit her fleece in cream with a nice texture. I think that the 'loopy' stitch for a sheep has been comprehensively covered so I'd like to do something different.
I will enjoy making the long curly horns, I find horns fascinating. Imagine growing head gear like that! I love the real corkscrew horns, they look fabulous. But let's not get carried away.
I think the challenge with this design is the head and the white patches. I think that they would look so much better knitted into the head rather than applique on afterwards, but that means trickiness and a bit of intarsia.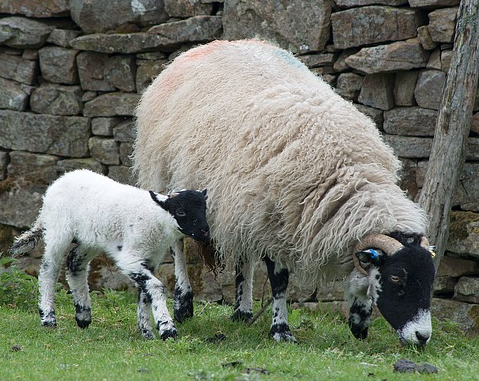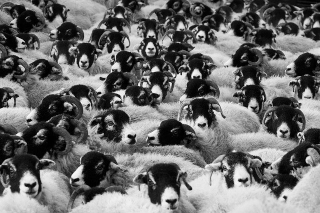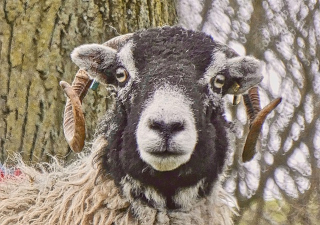 Tags: