Dinosaur Tea Cosy
Posted 02/05/2017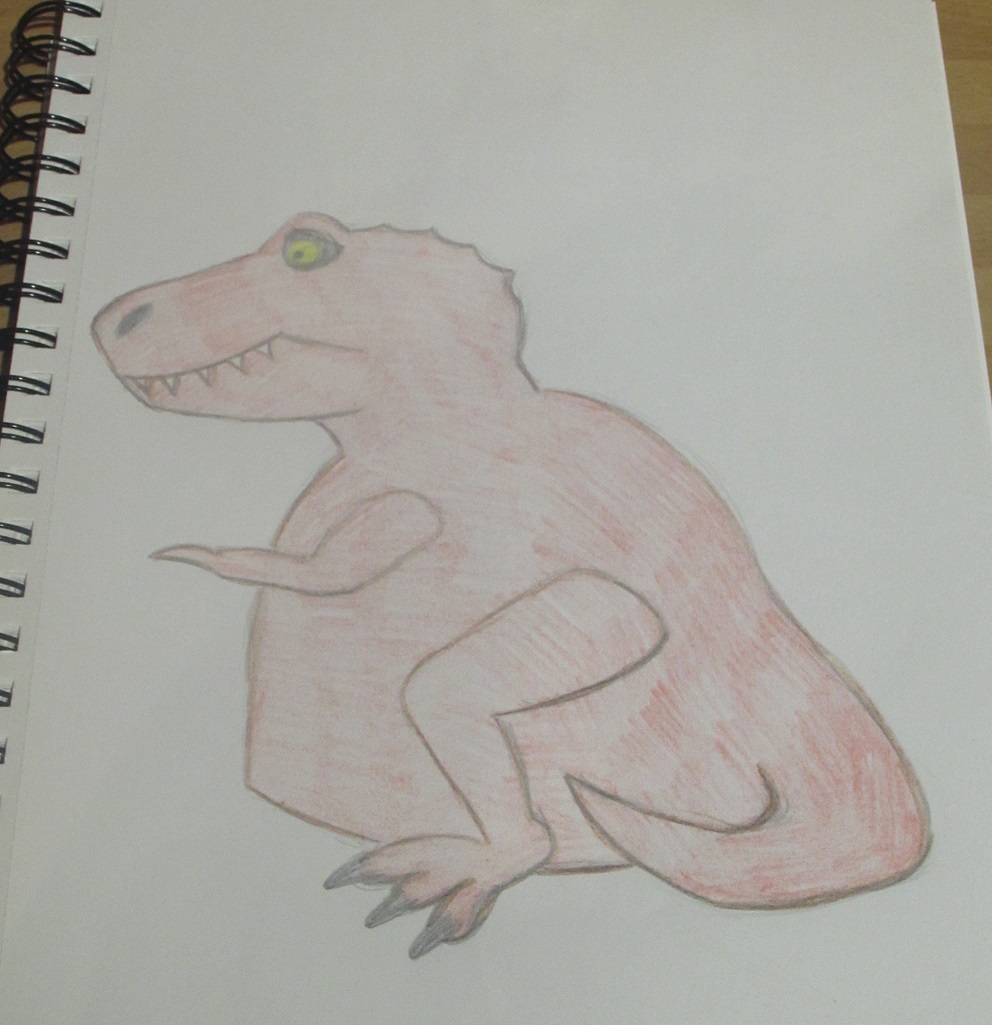 I am designing a dinosaur tea cosy for those people who like a monstrously hot tea. There are so many dinosaurs to choose from how do you know which to pick? My personal favourite is the Triceratops, he's big and cute and a veggie, but I guess the best known and the one kids love the best is tyrannosaurus rex, so a Tea-Rex Tea cosy it is then!
To get some inspiration I have been studying dinosaurs in their natural habitat. Not really, I have taken my inspiration from toys. My sketch looks a bit too cute so shall have to knit a meaner looking tyrannosaurus rex tea cosy, I think he needs eye lids to reshape the eye.
I like the red / orange looking toy dinosaur, I think green just isn't very inspiring and a red-looking dinosaur will look scarier.
I haven't worked out yet where the teapot handle and spout will pop out. But I don't think bursting out of his stomach will be a good look, but I can configure that as I go.
Well I'm sure you'll wish me a roaring success – remember to sign up to the newsletter at the bottom of the homepage if you'd like to see updates of this tea cosy's development.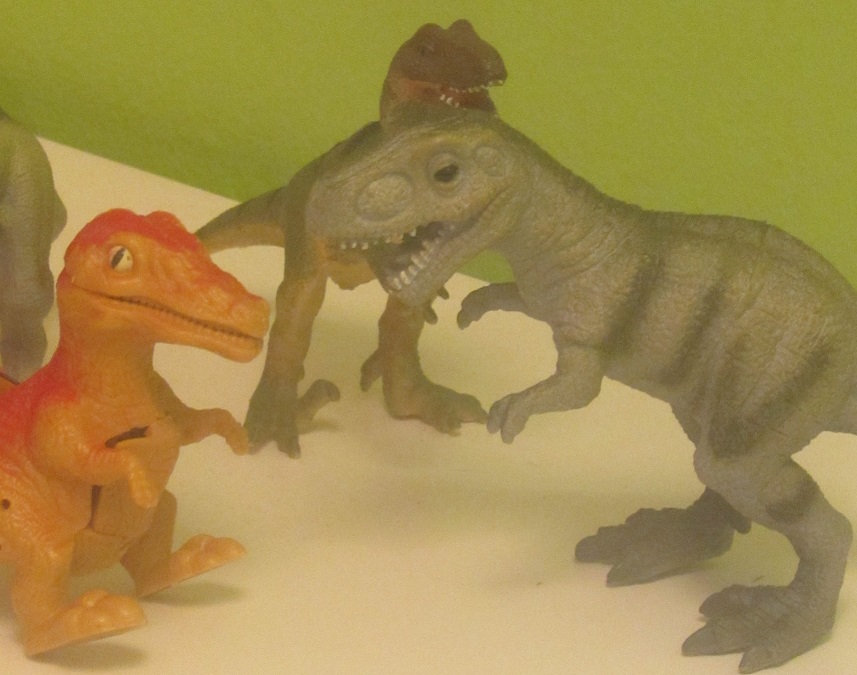 Tags: