Gone Fishing Tea Cosy
Angling and fishing; old-fashioned, reliable angling, is one of Britain's most popular pastimes, according to the Independent. So it seems fitting that this happy pastime, which has been enabling men to get away from it all for so many years; gets recognition in the form of a tea cosy.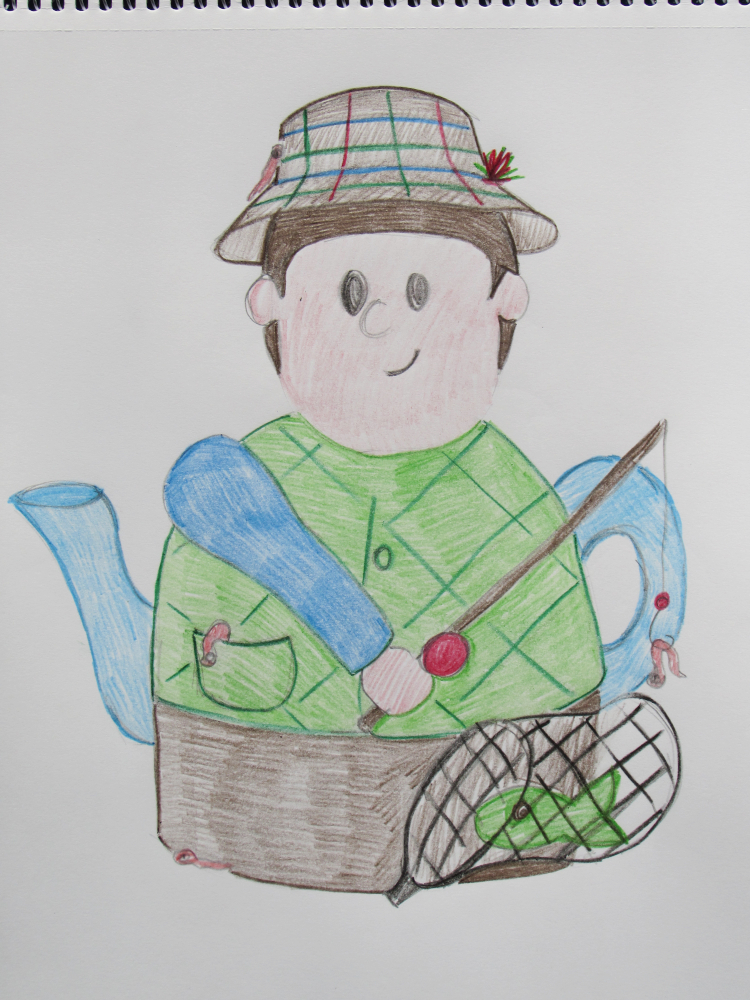 I have designed an angling tea cosy complete with a traditional looking bloke fishing. Now I don't know much about fishing and I don't think I'd really like to know more than I do, but I am observant and I have noticed general characteristics of men that enjoy a spot of fishing.
The first thing I noticed is that they do wear earthly colour. I assume that this is to not startle the fish and to blend in with the countryside around them. I have also noticed that a key item of clothing is a body warmer. Standing on a river bank can get chilly. I wanted to include the quilting pattern of a body warmer in my design.
My angler is wearing a tweed anglers hat, complete with a couple of fishing flies for authenticity. I like the idea of the tweed hat. It will give him knitting interest and elevate the look of the fisher.
I have him holding a fishing rod, that has a worm on the end of his hook. I thought it would be really amusing to give the worm worried looking eyes. The angler seem to have a bit of an escaping worm problem, I thought I'd have the worms fleeing for their lives.
I also want to give the fisherman a keep net with a fish inside it.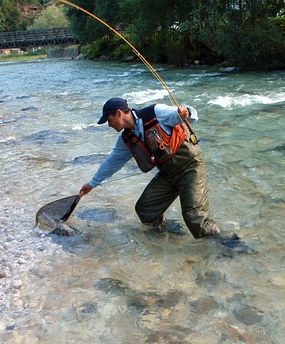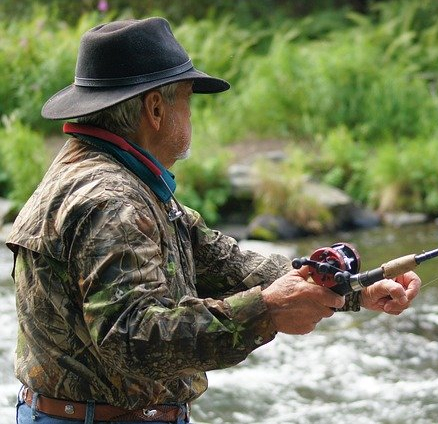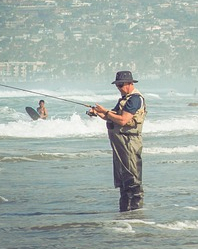 Tags: