Easter Terry's Chocolate Orange Cosies
Spring is just around the corner and my mind has turned to Easter and all the joys that spring and Eater hold. Such a lovely time of year with everything springing to life.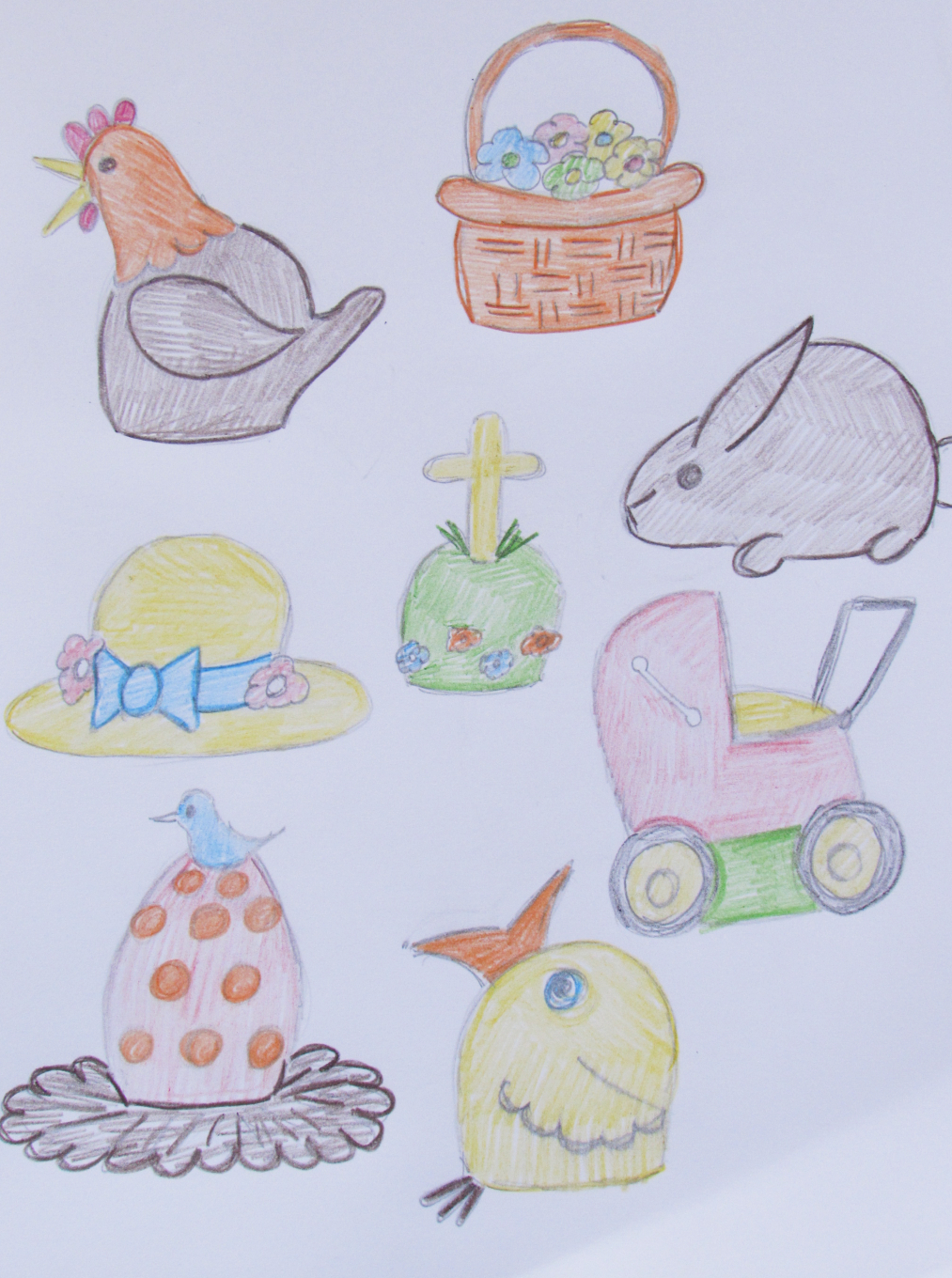 So I have designed eight Terry's Chocolate Orange Cosies with an Easter theme, some designs are more traditional than others. I like traditional, but I also like quirky.
I have sketched a hen and a chick, and a wild brown rabbit who I expect will turn out looking rather fat. I thought it would be fun to have an oversized spotty egg, with a tiny bird on top trying to incubate it. I have sketched the egg sitting in a nest.
I also liked the idea of a flower filled Easter basket and an Easter bonnet. It's lovey to remember all that flowers that start to bloom around Easter time.
I thought it would be really cute to have a pram. One of my children was born at Easter and I just really wanted to knit a pram. It could be knitted in blue or pink, and might make a nice baby shower gift as well as an Easter cosy.
Finally I designed a crucifix Terry's Chocolate Orange Cosy. I left this one until last because I suppose its the most controversial, but for Christians it's the most important festival in the calendar. I wanted to include a cross of the hill into the collection because its a symbol of hope, and it's at the heart of Easter.
The only issues I foresee about this project is the time. I have eight projects to make and Easter is early this year. I do love a little project, I find them really satisfying. So I'm going to really enjoy designing this set, and I shall be singing all the little Easter songs that we were taught at school whilst I knit.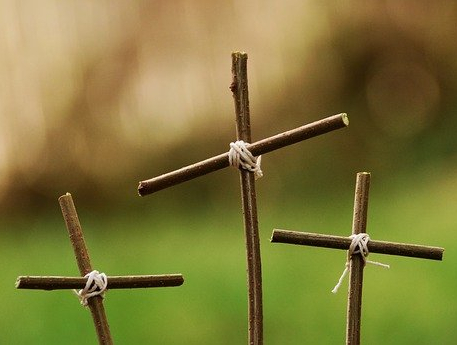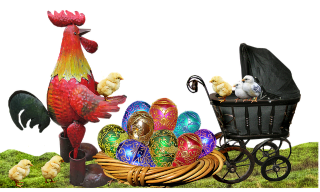 Tags: